The new owner wants to transform the ground floor house with an area of ​​370 m2 which can be used and arranged in a traditional family style into an open space equipped with a minimalist, modern and sophisticated style. His house will become a den of a young man, where he can have fun with his friends.
"We have transformed the main parts of the interior – the kitchen, living room and games room – into one open space, from which there are views of the terrace and large pool with a Jacuzzi, fireplace and seating area," explains Helena Branaová, interior designer and founder of Brana Designs. .
The black, gray and blue color palette forms the backbone of a style that fulfills the male character and simplicity of this home's design. The high ceilings, luxurious European furnishings and lighting all add to the appeal of this home.
The designer chose a concrete floor that is practical in terms of maintenance, but evokes a sense of cold. Therefore, in contrast to her, she chooses a brown wardrobe, which, on the contrary, warms the interior.
He and his team used another proven contrast to complement the interior, refreshing the simple style with luxurious materials like Emperador Dark marble or black-stained solid oak.
The young owner also decided that he wanted to have a pool table instead of a dining table. Therefore, the designer designed a customized pool table in black tones and rather minimalist walls with black glass shelves and a palm shaped stick holder, which has the shape of the author's palm. The walls on the pool table are then covered with wallpaper with modern abstract motifs reminiscent of wall paintings with a decent combination of gray and white.
The client's special desire is "candy" or a room where he can watch sports broadcasts surrounded by his favorite candy. The designer went into such detail that, as part of this stylish TV room, he made candy in the name of American basketball player Kobe Bryant, who was a client's favorite athlete and lived not far from him.
The bedrooms are furnished in a truly minimalist way, which, thanks to various shades of gray in combination with white and details in dark blue to kerosene, has a calming effect.
The owner has a ground floor house with a renovated garage. Photo: Brandon Beechler
Election
Do you like the idea of ​​a TV room with sweets?
Yes, very much, I will love it too!
Yes, but I'm not supposed to have that.
A total of 1235 readers voted.
write us
Have you built a new house, renovated an apartment, or have a beautifully furnished garden and want to showcase and inspire other readers?
Send us a letter at the editorial office at bydleni@novinky.cz, attach some accompanying sentences and some pictures of your work.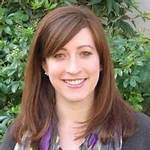 "Unapologetic social media guru. General reader. Incurable pop culture specialist."