He was a ten year old boy when he transferred the tennis racket to his weaker left hand once and for all. It was then that the phenomenon named Rafael Nadal began to be born. A man who is left-handed and can't even tie his shoelaces has conquered the world of sports. The 36-year-old Spaniard won his twenty-second Grand Slam title of the weekend, his fourteenth on clay in Paris.
He really made himself comfortable around the most admired athletes of all time. Although his brilliant career should have ended in failure, it was very premature and painful, according to the doctors.
He flew quickly upwards. At the age of nineteen, he ruled Roland Garros for the first time. One more time in a year. And one more time. He was wrongly accused of doping. The doctors predicted an earlier end for him. Due to his vigorous playing style, incredible dose of training and overdeveloped muscles for a tennis player, they predicted Nadal's joints would soon weaken.
He wasn't supposed to play until he was thirty. But the Mallorcan native reversed his fortunes.
"Everyone says something and look. Now he is 36 years old and in brutal shape. He defied all predictions. His career has been phenomenal," shook his head Jiří Novák, a former Czech tennis player who faced young Nadal twice in 2004, once two years later . He beat the future icon once, in Brno in the Davis Cup.
"He caught my attention right after he came to the circuit. One year he was thin, the next year he was full of muscle. His training sessions were amazing. He was also unique in that he was retrained as a southpaw," recalls Novák.
In recent weeks, he has watched in amazement on television as the aged sports veteran once again unstoppable for yet another record-breaking title.
Despite circumstances that put him in an unusual outsider role: health problems, few matches played before the tournament and feared challengers were led by world number one, arch-rival Novak Djokovic.
"The bookies probably made Djokovic the favourite, I don't see it that way. In Nadal's living room, there were no other favorites but him. He was at home there. Maybe someone was surprised that he did it, but not me," claimed the former player world number five.
He regards the quarter-final match between Djokovic and Nadal as a preliminary final. "When Rafa did it, I knew he would win again. Even though he lost badly to Alexander Zverev in the semi-finals before he was seriously injured."
If, at the end of last year, the Czech pundits put Nadal, Djokovic and Roger Federer on the same level and hoped they would all end up with 20 Grand Slam wins, as the debate over the GOAT (Greatest All Time – the best in history, car record) was deemed unbreakable, Nadal is now forcing him to change his mind.
"I think it will be fair because they are all and absolutely incredible. But Nadal has changed that this year. What he is doing is pure science fiction to me. He did something amazing in Australia and now again. For me he is best player in history," Novák admitted.
At the moment, when he himself supplies. The race is not over yet, although the legend of Czech tennis is clear: 40-year-old Federer will no longer participate in it.
"But be careful. It's possible that Djokovic will win three or four more Grand Slams. In one year we could have a completely different time again," he said of world tennis' endless golden era.
The days when American Pete Sampras was the unattainable king with fourteen titles from four major tournaments are long gone.
"I then said that no one can beat him. Look now. Nadal still has the title from Roland Garros. For me, this is a number that I don't even understand," said Novák.
In addition, according to him, the clay court French Open is definitely the most difficult tournament in the world.
"You have to know how to play tennis there. You can't just beat him or just run. You have to have everything. There you have to be a huge beast. A gladiator. And that's Rafa Nadal," added the man who was a surface favorite during his career is clay, although her biggest Grand Slam accomplishment was the semifinals of the 2002 Australian Open.
The Spanish champions' health issues were discussed before and during the tournament. In Paris, he even received a numbing injection in his completely "fractured" left leg.
"During the match, however, no injuries were noticed on him. He flew across the pitch for four hours, always at the same brutal speed," said Novák, and he dismissed occasional criticism regarding the injection.
"This is a very normal thing for a top athlete, I would not condemn him at all. On the contrary. He did everything to win. You try not to let injuries stop you. Look at the NHL, it always happens with hockey players. I can't imagine if someone there breaks a rib and doesn't play in the Stanley Cup final because of it. The same cyclist in the Tour de France. It's an event you train for all year round. For me, it's fine," explained Jiří Novák.
He regards speculation about the near end of Nadal's career as misguided.
"When I see how she moves, how she plays… I can't imagine her ending. She's in great form and she's going to keep fighting. She's won the last two grand slams, you don't stop in those situations. Hopefully her health will allow her to continue," concluded the 47-year-old coach.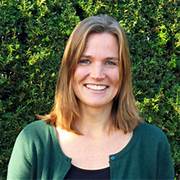 "Certified bacon geek. Evil social media fanatic. Music practitioner. Communicator."