Marvel isn't out of breath, due to the ongoing box office results of the Dr. Strange, so it's no wonder the universe of popular superheroes continues to grow. Its latest title is the free-to-play card game Marvel Snap for computers and phones with Android and iOS operating systems.
Fun for a few minutes
Marvel Snap is a collectible card game, which, except for its popular license, should stand out in this genre mainly because of its fast-paced gameplay. Even the announcement video itself is tantalizing, according to which a normal virtual match can be played in about three minutes. In addition, players perform their moves simultaneously, which eliminates the sometimes long wait for the opponent's moves.
The game plan consists of three areas, and to win you must control at least two of them. During the match, special moves called "snaps" can be used, which, according to the creators, pose a significant risk, but at the same time can change the course of the match in your favor.
Super Hero's Hearthstone?
The game is in many ways similar to its genre sibling, led by Blizzard's popular card game Hearthstone. Individual cards have offensive and defensive powers, or various abilities that are activated, for example, after playing a given card. The pack consists of just 12 unique cards, with over 150 available at release featuring characters from across Marvel's "multiverse".
Development was in charge of the game studio Second Dinner, which was a first, but the creators certainly weren't short on experience – the creative team consisted of the aforementioned Hearthstone writers.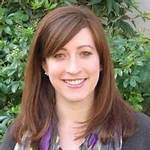 "Unapologetic social media guru. General reader. Incurable pop culture specialist."