"Fifth Avenue is an iconic corridor and the engine of our Midtown economy. However, it is also a missed opportunity to show cities and nations how world-class public spaces can help create vibrant business districts – said Eric Adams, 62, while announcing another pillar of the "New New York: Creating New York for All" action . , which was announced last week by Mayor and Governor Kathy Hochul, 64.
According to Adams, the renovation will cover the area between Bryant Park and Central Park, and minor changes could be made as early as next year. Development plans will be presented over the next two years, but the mayor announced what the metamorphosis will consist of during Sunday's press conference.
He pointed out that Fifth Avenue will primarily be transformed into a pedestrian-friendly zone, which involves widening sidewalks, greening the area, planting lots of trees and ensuring better lighting, which will increase the safety of pedestrians and cyclists. Fewer cars will ply the road, which will make commuting by mass transit much quicker and more efficient.
Adams said that in addition to city and state support, the plan will be partially funded through a public-private partnership. "New Yorkers are not sitting still. We will continue at the same table, together generating innovative ideas to make our cities safer, more equal and prosperous – he added.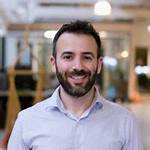 "Reader. Future teen idol. Falls down a lot. Amateur communicator. Incurable student."