The Ministry of Health, together with the Chamber of Commerce and the Association of Industries and Transport, proposed an amendment to the decree eliminating the obligation of employers to carry out repeated occupational health checks for non-risk professions.
The inspection will be carried out voluntarily from January 1, 2023. According to the Ministry of Health, employers will save hundreds of millions of crowns per year.
Inspections will still be carried out only for professions that, according to the Public Health Protection Act, are classified in a risk category, fall under occupational risk or have risk factors that exclude or limit fitness for work.
As for professions that are not at risk, occupational health checks are still carried out if required by workers or employers.
"One of the government's goals is to reduce unnecessary documents. This decision is part of the so-called anti-bureaucratic package, which runs according to this spirit," said Minister Vlastimil Válek of TOP 09.
According to him, canceling inspections would not only reduce bureaucracy, but also save hundreds of millions of kroons per year on the part of employers. In addition, he promised to save time for doctors and employees, who often just look for stamps.
At the same time, the Ministry stated that the decision did not affect the compulsory occupational health examination for admission.
At the same time, it is hoped that there will be amendments to the laws that define these matters, so that through the cooperation of all parties comparable results can be achieved as in the case of this decision.
"We appreciate the Minister of Health who is looking for ways to support prevention and quality services to employees by replacing unnecessary bureaucracy. A large number of employers have offered various health programs as part of the health benefits, ranging from preventive contributions or vaccinations to provision of vitamins to various recovery programmes," said Tomáš Prouza, president of the Trade and Tourism Association and vice president of the Trade and Tourism Association. Czech Chamber of Commerce.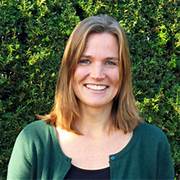 "Certified bacon geek. Evil social media fanatic. Music practitioner. Communicator."