The first museum will open in Pardubice, which tells the story of 20th century witnesses using modern technology.
click to enlarge
The Museum of the Memory of the Nation will tell stories using modern technology

| Photo: Memories of the East Bohemians / Marek Wolf

The first National Memory Institute will open in Prague on Tuesday, March 15. Aneta Langerová will perform at the opening ceremony, which will begin at 18:30 in the Machoň aisle on Míru Avenue, and Dagmar Pecková will sing the national anthem. Visitors will also have the opportunity to be the first and free to see a new exhibition dedicated to modern history.
The long-term exhibition space at the Institute of the Memory of the Nation of Pardubice will take visitors through the 20th century and tell the true stories of witnesses. This exhibition full of modern technology draws straight back in time. Through private cinema, augmented reality, digital guides and diaries, it will take visitors among resistance fighters, into World War II battles or interrogations and communist camps.
Children and adults alike will be able to learn about history in the first months against the backdrop of the stories of two people who lived during World War II and who shared their memories with documentary filmmakers from the non-profit organization Post Bellum, who were behind the project. The first guide was Army General Tomáš Sedláček. During World War II, he fought in France, England, Soviet Union and joined the Slovak National Uprising. After the war, he was tortured by the communist regime and sentenced to life in prison in a mock trial. It is also possible to study modern history with the story of resistance fighter Jaryna Mlchová. He was able to prepare the compound that causes false jaundice. Thanks to him, hundreds of people avoided transportation to concentration camps. He sent food packages to the prisoners again. He was in grave danger from participating in the resistance group, and although his apartment was ransacked several times by the Gestapo, he was never betrayed.
Organizers from Post Bellum, together with partners from 3dsense, the Office of Monuments and Charles University, plan to gradually transform the exhibit and expand it to other times and stories. Thanks to the Nation's Memory collection, the creators have more than thirteen thousand of them at their disposal. In addition to the exhibition space, the Institute of the Memory of the Pardubice Nation offers a meeting place where programs for schools and the public will be held regularly. Information on current events and the possibility of booking a tour of the exhibition can be found at institute.pametnaroda.cz
Tomáš Heller, Memory of the East Bohemians
Subscribe to Deník.cz and read them all without restrictions and limitations. Again
here
.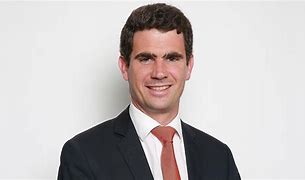 "Music maven. Evil pop culture lover. Unapologetic creator. Friend of animals everywhere."