As stated in the announcement on the KRRiT website, the decision to impose a fine was "the result of an examination where Inforadio Sp.z oo was found to have violated Article 18(1) of the Broadcasting Law by broadcasting on the TOK FM – First Information Radio program, broadcast entitled First breakfast at TOK-ubroadcast on June 7, 2022, at 6:40 a.m., promotes illegal activities, views and attitudes that are contrary to morality and social good, and contains hate-inciting and discriminatory content.
The National Broadcasting Council imposed a fine on TOK FM
"In the course of the trial, it was determined that the broadcast humiliated and violated the dignity of the victims of World War II, including the Jewish people. It contains discriminatory content and incitement to hatred because of political views, which violates its constitutionally guaranteed dignity.
KRRiT wrote that "the program is unreliably prepared" because it is "limited to quoting excerpts from the book, which were available on the publisher's website before the manual was published, and not a comprehensive analysis of the entire work". "In sentencing, the Authority noted that "journalists have the right to describe events that could outrage the public. However, there is a requirement that this should be done with due diligence and professional reliability in the collection and use of the materials" – it was emphasized.
The message states that "under Article 53(1) of the Act, if a broadcaster violates an obligation under Article 18(1) of the Act, the Chairman of the National Broadcasting Council issues a decision to impose a fine on the broadcaster in the amount of up to 50% of the annual fee for the right to dispose of the frequency intended for broadcasting the program, taking into account the scope and degree of danger of infringement, the broadcaster's previous activities and his financial capabilities.
Statement by Inforadio
A statement regarding this matter has been issued by Inforadio, broadcaster of TOK FM. "On April 28 this year, the chairman of the National Broadcasting Council handed down financial penalties to Radio TOK FM for violating Article 18(1) of the Broadcasting Act, accusing the station of spreading hate speech in broadcasts containing criticism of xenophobia, propaganda, and negative content in history and contemporary course guide."
"We strongly disagree with the accusations and legal basis referred to by the National Broadcasting Council. We believe that this is a vicious attack on independent media, which are platforms for exchanging opinions in socially significant public debates. Therefore, as broadcaster for Radio TOK FM, we will take appropriate legal steps so that an independent court decides the legality of imposing a sentence on that station.
RadioZET.pl/PAP/Inforadio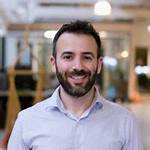 "Reader. Future teen idol. Falls down a lot. Amateur communicator. Incurable student."