Sales are expected to start in September this year. And they say we can look forward to interesting techniques.
According to colleagues from the German website MC Passion, which focuses on brands with a three-pointed star on the emblem, the automaker is currently finalizing the development of a new generation of GLC models, which are expected to premiere this June 1. year. And it will probably offer some interesting news.
The new generation GLC, for example, has to grow in length – while the older generation measures around 4.65 meters, the new generation has to measure 4.72 meters. The lengthening of the body should also be linked to an extension of the wheelbase by about 15 mm and an increase in the trunk by 50 liters to 600 liters.
Despite the larger dimensions, however, the new generation of GLC models should offer excellent maneuverability, which should be thanks to the new system of rotating the rear axle wheels by up to 4.5 degrees. The turning diameter should be about 10.8 meters.
The new GLC will borrow technical equipment and technology for the C-Class sedan and station wagon, which should also be applied to the cabin layout, for example. Crews could expect more space in the rear row or modern infotainment, but their screens could be a bit taller on the GLC.
According to MB Passion, the internal combustion engine should be equipped with 48V mild hybrid technology, thanks to which an internal combustion engine will complement the electric motor with an output of 23 hp. The offering should also include three plug-in hybrid engines – two connected to the gasoline engine (300e and 400e) and one connected to the diesel (300de).
Plug-in hybrid models should always be combined with 4Matic all-wheel drive, their electric range should be around 100 kilometers and charging should be possible with a power of up to 60 kW.
An interesting feature of this offering is the presence of the OM 656M six-cylinder diesel engine, which we would be looking for in vain in the offer of the classic sedan and C-Class station wagon. Under the hood, the GLC can offer up to 300 horsepower, while the four-cylinder petrol engine should offer around 204 to 258 horsepower and the diesel engine around 194 to 265 horsepower.
As already mentioned, the world premiere of the new Mercedes-Benz GLC is expected on June 1 this year, and the model could go on sale in Europe as early as September. Also, some spy images suggest that we'll see sharper versions of the AMG from time to time.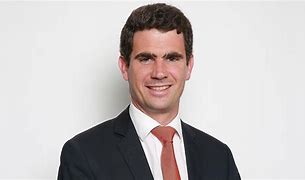 "Music maven. Evil pop culture lover. Unapologetic creator. Friend of animals everywhere."