Norway made history with a negative sign when they played a match that had the largest margin of victory in EC history. The defeat was also the worst in Norway. That's eight more goals than England have scored against Norway in their previous five encounters.
In the first half it was a crazy 0-6. Norway did not advance to the cup after losing 0-1 to Austria a few days later.
Since then, Hege Riise has replaced Martin Sjögren. There were three wins and two losses against several high-ranked countries.
Chelsea profile Guro Reiten played 84 minutes in a massive loss. He was aware there was a little extra to trigger before tonight's game, even though it was a private international match.
– Yes, we may have some things we want to tell them. That defeat in EC will probably never be forgotten. This is a painful wound that will never fully heal. But that's football. Some won, some lost, said Reiten to NTB.
– You will run away several times. I know that for sure. It's about standing up and showing who you are and presenting the cash register. There's no point in hiding and feeling sorry for yourself. Then you have nothing to do with this game, Reiten adds.
New fee
World Cup-ready Norway have taken a step back after Riise's entry. In Spain, the national team has been working in a new formation of five in defence.
– Some players may know more about it. I think it's good that we meet them now and not suddenly in the championship. Our game now is different from this summer. We make everyone join with the same way of thinking, Riise told NTB.
Four of the eleven Norwegian players who started against England this summer were not included in the national squad. Maria Thorisdottir played the entire game in central defense for Norway in July.
– Now we are a fairly new group. Some had a tough fight last time, and some were completely new. I'm looking forward to it. "Every match has a life of its own, so I think it could be pretty good actually," Thorisdottir told NTB.
– Sit deep enough
Celin Bizet Ildhusøy, who played in the final quarter against England this summer, has long since moved on. He was not allowed to play against France (lost 1-2) on Friday, but hopes to get minutes on Tuesday night.
– I don't have a bad feeling about it, because I didn't play much, and it was my first EC. But for many it is deep enough. "We have England tomorrow and a few times later, so it's just a matter of preparation," he said.
England beat Japan 4-0 on Friday with a slightly weaker squad than before. They came to the game without, among others, Beth Mead and Lucy Bronze.
– Some profiles are out, but England have a good squad, so we're still up against a very good team. It suits us now. We had a good experience against France. "We face England, who may be a little bit better relationally and test us even more," said national team manager Riise.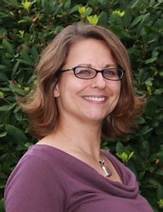 "Infuriatingly humble coffee guru. Travel practitioner. Freelance zombie fanatic. Certified problem solver. Food scholar. Student."