The British ambassador to the country was also summoned, reported the Iranian Tasnim news agency Twitter Sunday morning.
The Ministry of Foreign Affairs confirmed to NTB that the Ambassador had been summoned.
– We can confirm that Ambassador Sigvald Hauge was summoned to a meeting at the Iranian Foreign Ministry yesterday where the Iranian side wanted to record a Twitter message from the president of the Storting in Norway. Ambassador Hauge provided an explanation of the Norwegian government's official view of the Mahsa Amini case, Foreign Ministry press officer Ane Haavardsdatter Lunde wrote in an email.
– Internal interference
based on Reuters The Norwegian ambassador was summoned because the Iranian authorities believed that Storting President Masud Gharahkhani (Ap) had interfered in Iran's internal affairs.
Gharahkhani, who himself is of Iranian origin, has reacted strongly to the death of 22-year-old Iranian woman Mahsa Amini in custody after being arrested by Iran's morality police for allegedly not wearing the hijab properly.
The deaths have led to massive demonstrations across Iran, and dozens of demonstrators are said to have been killed. There were also demonstrations in European cities, including Oslo.
Create videos
Gharakhhani complied NRK among other things, published several messages on social media in which he supported the protesters. He has also made videos in Persian which have been distributed online, including by the BBC.
Foreign Minister Anniken Huitfeldt (Ap) said he raised the death with Iran's foreign minister when the two met during the United Nations General Assembly in New York last week.
– I am clear that death is something to which many of us have a strong reaction. It is important that the incident is investigated. Those behind it must be held accountable, the Minister of Foreign Affairs told NTB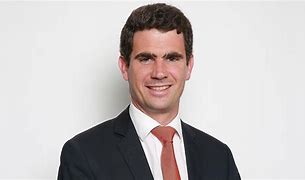 "Music maven. Evil pop culture lover. Unapologetic creator. Friend of animals everywhere."