Kristoffer Eriksen Sundal was the best of Norway in 15th place in the World Cup race in Rasnov, Romania on Saturday. Andreas Wellinger from Germany won the competition.
Some of the World Cup's strongest jumpers did not participate in Saturday's race. Among them are Halvor Egner Granerud and Dawid Kubacki, who are both resting ahead of the ski toilets in Planica next week.
For the Norwegian athletes traveling to Romania, it was a disappointing day in a race marked by lots of wind and varying conditions.
Daniel-André Tande was initially considered the best Norwegian in the competition, but was disappointed with both jumps. In the end, he finished in 23rd place.
– I was disappointed with the first half. I felt like I did a usable jump in the 2nd round, but I couldn't get it to fly. It was a frustrating day, Tande summed up NRK after the second jump.
With his absence considered the strongest, it was Wellinger who won the race, 0.2 point clear of Ziga Jelar in second place. Karl Geiger was third, 2.5 points behind the win.
The Norwegian's best was Sundal who landed after 90.5 and 89 meters in her two jumps.
Bendik Jakobsen Heggli, like Tande, was unsuccessful in Romania and landed at 88.5 and 86 meters in his jumps. It lasted for 26th place.
– I was very tired because I couldn't do two proper jumps, a clearly irritated Heggli told NRK after the competition.
Joacim Ødegård Bjøreng had landed after 82 meters in the first jump and had to watch the second lap from the stands.
On Sunday, the super team competition will be held at the same place.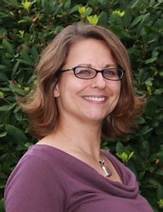 "Infuriatingly humble coffee guru. Travel practitioner. Freelance zombie fanatic. Certified problem solver. Food scholar. Student."