Norway is hanging on with two wins and five losses and has no chance of reaching the semifinals. In the remaining two matches, the team must concentrate on saving a place in group A.
The Norwegian team used the last stone to score two first-half points against Spain and never fell behind, but had to work their way up to win until the end. Spain by captain Sergio Vez equalized at 3-3 by "stealing" a point in the seventh round, where Walstad missed a takeout with the last stone.
The Norwegians picked up a point in the eighth inning, but Spain leveled again in the ninth. The match was decided when Walstad secured a point with a final rock in the tenth round when he pulled a rock on the "button".
In the evening game against Scotland, things went wrong for Norway. After leading 2-0 at halftime, Scotland snatched points in the next three to go 6-0. Norway scored their first point in the 5th round, but after two more Scottish points in the 6th round, Norway gave up.
Moving on past Walstad, the Norwegian team consisted of Magnus Nedregotten, Mathias Brænden and Magnus Vågberg.
Scotland picked up a seventh successive win and, like Italy, are already set for the semi-finals. Sweden and Turkey in 4th place share four wins each and will meet, so Norway can't finish in the top four.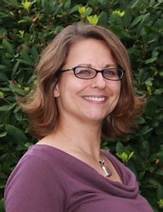 "Infuriatingly humble coffee guru. Travel practitioner. Freelance zombie fanatic. Certified problem solver. Food scholar. Student."