CTK

Updated 21 Mar 2022 10:43
Last year, 139,900 people died in the Czech Republic, the most since the end of World War II, and 10,600 more than in 2020, the first year of the coronavirus epidemic. The number of deaths exceeds the number of births by 28,100. This is the deepest natural population decline in the history of the Czech Republic since 1918, the Czech Statistical Office informs. According to him, however, the population of the Czech Republic increased by 21,900 to 10.516 million last year.
Last March, the Czech Statistical Office announced that the population of the Czech Republic had increased by 7,838 to 10,702 million in 2020. Jan Dehner of the regional administration of the Czech Statistical Office in Ostrava said that the office had retroactively adjusted the population administration on January 1, 2021 to match the results. last year's census. These statistical adjustments are made every ten years.
"The reason for population growth during 2021 is simply the positive balance of foreign migration, when the number of immigrants exceeds the number of emigrants by 50,000," said Terezie Tyglerová, head of the department of demographic statistics. According to statistics, the positive balance of migration is higher by 23,000 and the highest since 2009.
Last year, 111,800 children were born in the Czech Republic, 1,600 more year on year. The higher number of second children contributed to the increase, while the first and third or third ranked children were fewer compared to 2020. According to statistics, female fertility was the highest in the last 30 years last year. According to their preliminary results, it reached 1.83 children per woman of childbearing age from 15 to 49 years, the most since 1992.
"This is an indicator that shows the average number of children born per woman of reproductive age while maintaining the situation from last year," added Michaela Němečková of the Department of Demographic Statistics.
According to statistics, the number of deaths last year increased by a quarter compared to the 2015 to 2019 average. Thus, a significant year-on-year increase for the second time in a row, when it increased by eight percent in 2021, the statistics said. According to them, the most deaths occurred in March and January last year, and by age category, most died in the 75-79 year age group.
Life expectancy has fallen again, with births in 2021, according to preliminary results, dropping to 74.1 years for men and 80.5 years for women. "Over the past two years, with the covidu-19 pandemic, it fell by 2.2 and 1.6 years, respectively," the statistic added.
Last year, 69,200 people immigrated to the Czech Republic from abroad, while 19,200 people moved abroad. Thus, foreign migration ended with a positive balance of 50,000 people, which according to statistics is an increase of 23,000 year on year and the highest since 2009.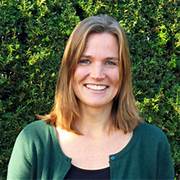 "Certified bacon geek. Evil social media fanatic. Music practitioner. Communicator."