Pope Francis prays for his predecessor Benedict XVI during New Year's Mass today in St. Peter's Basilica, reports DPA. The pope emeritus died on Saturday at the age of 95 at the Vatican's Mater Ecclesiae convent, where he has lived since his resignation in 2013.
"We entrust our beloved Pope Emeritus Benedict XVI to the Mother of God to accompany him on his journey from this world to God," Francis said at Mass on the occasion of the Catholic World Day of Peace.
read on
How I saw Pope Benedict twice and what I found
Read the article "
Benedict, born Joseph Ratzinger, headed the Catholic Church from 2005 to 2013. He became the first pope in about 600 years to step down from office. His health has deteriorated in recent days.
The funeral will take place on Thursday, January 5, 2023 at 09.30 in St. Peter's Square. It will be led by Benedict's successor, Francis, which will be an unprecedented event in the two thousand year history of the Catholic Church.
The Vatican published today shot Benedict lies dead in the chapel of the Mater Ecclesiae monastery. He is seen in red liturgical vestments and in the traditional headdress, the miter. She held a rosary in her folded hands. Next to it are burning candles and a Christmas tree.
The coffin of the 265th Pope will be displayed in St. Peter's Basilica from Monday. After burial, it will be placed in the crypt of this main temple of the Vatican.
In today's devotion, Francis also prays for those who suffer in war. He advised believers to make resolutions in the new year not to be lazy and indifferent to world events and to do good. According to him, don't just be comfortable waiting for the situation to improve by itself.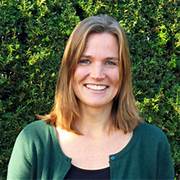 "Certified bacon geek. Evil social media fanatic. Music practitioner. Communicator."