After two gold medals from the games in Korea, skier and snowboarder Ester Ledecká also has another most valuable metal from the Beijing Olympics. His entry into sporting history on Tuesday again caught the attention of the world's media.
Although the 26-year-old member of the Czech national team was clearly the favorite ahead of Tuesday's parallel giant slalom race at the Olympics, his sovereign victory was admired by many foreign media.
"Queen of winter twice defended the crown," wrote the website France 24, noting that in Pyongyang, Ledecka was the first woman to enter Olympic history by winning skis and snowboards.
Eurosport once again praised the performance of the Prague native, whose wins seemed so routine that he didn't even rejoice after the golden race.
"He was the fastest in qualifying and had everything under control until the final. In the battle for gold, Ulbing had to take risks when mistakes came. Ledecká's victory was inevitable, he absolutely dominated," Eurosport describes the race.
The speed of the Olympic champion was also mentioned by the Austrian media, whose compatriot Daniela Ulbingová eventually won the silver medal.
"The native Carinthian had to bow to the favored Ledecka. In the final, he went fast, but it was not enough for the Czech Republic," wrote Kleine Zeitung.
The BBC's servers described Ledecká as the most successful Czech Winter Olympian, but speed skater Martina Sáblíková has better balance.
Austrian Daniela Ulbingová was under pressure from the start. Czech skier Ester Ledecká defended her title and made history by winning a parallel giant slalom on a snowboard. The question now is what will happen when she stands on skis in a giant super-slalom and down the hill." the English website says.
The AP and Reuters news agencies again stopped short that the Czech Republic was just in the middle of defending gold from Korea. And super-G skiing is on the Olympic program in three days.
"He considers himself an amphibian, he is half a snowboarder, half a skier," he told Reuters.
In addition to Friday's super-G, Ledecká also has to ski on Tuesday, and next Thursday he wants to do that combination.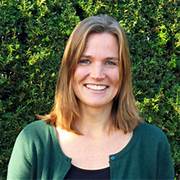 "Certified bacon geek. Evil social media fanatic. Music practitioner. Communicator."