After 45 years, the cruise ship "Mazurek" returns to Gdańsk. This is one of the topics Michał Pacześniak will talk about on Monday "Gdańsk Radio Day Guest"who will become Deputy Prime Minister, Minister of Culture and National Heritage Piotr Glinski. In addition, the discussion will discuss the European Union's ideas regarding accepting refugees, as well as the topic of returning national assets lost during World War II. The broadcast will start at 1pm sharp 8:30.
---
In broadcast "Breakfast of politicians on Radio Gdańsk" will meet: Michal Urbaniak (Confederation), Tadeusz Cymanski (Polish Solidarity), Jack Sharan (Law and Justice) and Kazimierz Klein (Civil Coalition). Politicians will talk about current political events, including the migration pact prepared by the European Union, the problem of the coal mines in Turów, as well as Germany's policy towards Russia. This was all not long after that 9:00 in a discussion led by Jarosław Popek.
---
On. 2:30 p.m will be heard in the air "Regional News"where our reporters will present the latest information from North Kashubia.
---
Today it became known – one of the clergymen most closely watched by the communists was killed. The investigations carried out in this case unequivocally bring to light the brutal truths of the time and the service that ruthlessly removed the clergy from public life. It turns out that Father Franciszek Blachnicki is still an important figure for everyone who identifies with the movement and the community it created. There are also those who are still afraid of the repercussions, but the most important thing is the truth. In broadcast "Report Factory" after an hour 21:00 about this extraordinary figure – a steadfast pastor, whose anniversary of his conversion in the cell of death we celebrate on June 17 – tell those who meet him on their way. Reportage "Prophet" by Aleksandra Woźniak, prepared by Andrzej Urbański.
---
In the evening we will talk about the sound itself. Alicja Samolewicz-Jeglicka on broadcast "talking in the night" will ask the question, how to speak so that we are understood? He will be the guest Julianna Danielewicz, a communication enthusiast in singing and speaking, who will also talk about music and how playing an instrument affects our brains. Because apparently those who play – age slower. Julianna is a choir graduate and jazz singer at the Academy of Music in Gdańsk. Eagerly, he constantly finds new forms to reach out to others, and after an hour 10:30 p.m will share his passion with the listeners of Radio Gdańsk.
MarWer/ol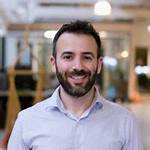 "Reader. Future teen idol. Falls down a lot. Amateur communicator. Incurable student."