The Norwegian Ski Association has found a successor to Ingvild Bretten Berg, who left after conflicts with Clas Brede Bråthen. His name is Arne Baumann.
The position of general secretary means that person becomes the top administrative leader of the Norwegian Ski Association. Ingvild Bretten Berg had this job until last summer.
Less than a year after a public conflict with showjumping manager Clas Brede Bråthen, which he tried to erase, word emerged that it was Berg who wants to disappear from the Ski Association.
Since 1 November, Øistein Lunde has acted in the role. Now Arne Baumann is taking over the job. On January 1, he ended a 20-year career as executive director of real estate company Obos. He is the son of former ski president Johan Baumann, who headed the Norwegian Ski Association from 1987 to 1995.
– I approach this work with great motivation, humility and enthusiasm. I look forward to becoming a part of and growing the Ski Association further in this demanding time. The world as well as the sport of skiing faces many challenges, but at the same time many positive things are happening, both broadly and above, said Baumann in a press release.
Tove Moe Dyrhaug, who took over as ski president from Erik Røste last year, has been part of the recruiting committee.
– After a good and thorough recruitment process, we are pleased that Arne Baumann will be our new general secretary. "With his background and experience, we are convinced that Arne is the right person to lead and further develop the organization," said Dyrhaug.
– Skiing has a unique position in Norwegian society, and together with volunteers, union representatives and employees across the country, we must do what we can to ensure a good framework for the future as well. Arne will have a key role in this job, continued the ski president.
The appointment committee also consisted of vice president Aage Schaanning and board members Erik Bruun, Torbjørn Skogstad, Rolf Bryn and Stine Aaseth Korsen.
It was the skiboards that ultimately hired the general secretary.
– He is a strong commercial manager who we believe has what it takes to move the Ski Association forward. We at Hopp are very positive and look forward to working with him, Korsen told VG.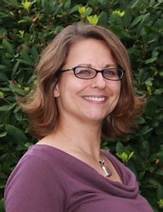 "Infuriatingly humble coffee guru. Travel practitioner. Freelance zombie fanatic. Certified problem solver. Food scholar. Student."