(Norway – Portugal 38–27) A little over a week before the handball World Cup kicks off, Sander Sagosen (27) is back in good old form for Norway.
Story has 175 days on the sidelines as a result ankle fracture he suffered on June 5 last year. He returned for THW Kiel in late November, and was selected for the Norwegian World Cup squad after returning to the club team.
On Thursday, the Norway star also returned to the national team, and the 27-year-old started in the Gjensidige Cup – a warm-up tournament ahead of the start of next week's WC.
– I went out into the field with a shiver. Magic, Sagosen told TV 2.
In the first half, Sagosen provided a score and four assists, before continuing in the same vein after the break. The defender recorded a total of two goals and seven assists against Portugal.
Magnus Abelvik Rød, who didn't play for Norway during last year's EC, also performed well against the Portuguese.
Portugal had no chances throughout, and ended up losing 38-27 at Trondheim Spektrum. 4,000 spectators watched a demonstration of Norwegian power in the hall.
Norway had good control in the first half, including very effective Kristian Bjørnsen. The winger scored all six of his tries against a docile Portuguese side.
Norway also excelled in the second half. Sebastian Barthold (7 penalties) had ten of ten shots on target throughout the game.
The Norwegian national team will play two more matches in the Gjensidige Cup ahead of WC. Norway meets Brazil on Saturday and the United States on Sunday.
Norway qualified for WC via third place at EC 2020, and played its first game in the group stage against North Macedonia on Friday 13 January. Argentina and the Netherlands are also in Norway's group, and will meet Norway on January 15 and 17.
The championship, which will be held in Sweden and Poland, will be Jonas Willes' first as national team coach. Wille took over coaching responsibilities after longtime national team manager Christian Berge, who had held the job since 2014.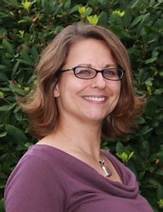 "Infuriatingly humble coffee guru. Travel practitioner. Freelance zombie fanatic. Certified problem solver. Food scholar. Student."