It started years ago as the Czech Open at the UP Olomouc sports hall, but is now included in the international calendar as the WTT Feeder Olomouc and will be played at the OMEGA Sports and Health Center. However, it still offers the best table tennis and matches of the world's best players.
After all, such stars play it as it is Timo Ball, Dimitri Ovtcharov, Vladimir Samsonov, Tomokazu Harimoto, Mima Ito, Adriana Diaz and much more. The tournament has built a big name over its ten year history and is a popular stop on the world circuit.
This year, it will be held again in the traditional August period of 22-27 August and will be another opportunity for Czech players to compete for time in the world rankings and compare their skills with the wider global elite. Similar to the recent tournament in Havířov, the main goal of the organizers is to give those who are experiencing difficulties the opportunity to enter a similar tournament.
It is not surprising that two hundred and twenty participants took part in the starting field, twenty six of whom were from the Czech Republic. This time with the best Czech players Hana Matelova. It's understandable that the fifty-seventh ranked player in the world will be one of the top seeds and won't have to play tough qualifiers. Likewise, they are also guaranteed to start the main competition Lubomir Jančařík, Tomáš Polansky And Simon Belik.
At the same time, getting to the main competition would not be easy at all. The Czech players were convinced of this last week at Havířov. And it will be even more difficult. A strong contingent consisting of Chinese players, other Asian players, as well as the best players from the July Feeder in Havířov will once again come to this tournament. Frenchmen Simon Gauzy or the women's singles winner from Luxembourg Nixie and Lian. Table tennis fans have something to look forward to.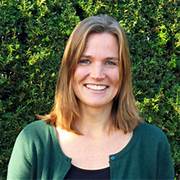 "Certified bacon geek. Evil social media fanatic. Music practitioner. Communicator."