If someone told you years ago that it was possible to control household appliances, for example from the couch, or even from work or on the way home, you would probably have thought of something about fairy tales or science fiction.
But the development of modern technology is moving forward rapidly, science fiction has become a relatively common reality. Each brand or brand group has its own application. The controls and functions are similar.
For example, LG devices use the LG ThinQ mobile app, which used to be called LG Smart ThinQ. "This application is equipped with smart features that can be used optimally by both Android phone owners and iPhone owners," said Daniel Dobeš, Datart product manager.
So when you buy an LG smart refrigerator, you can let it know that you brought home a big purchase that needs to be saved. With the LG ThinQ and Wi-Fi connectivity, this shouldn't be a problem. For certain models, you can also set the temperature or cooling directly from the store. If you need to refrigerate food immediately, just select the quick freeze function.
This new technology is also present in select LG dishwasher equipment. "You can then download, for example, new wash programs via the app, including the 'Night wash' program or glass wash program," says Daniel Dobeš. Or you can customize the program via the app.
Some LG dishwashers have the LG ThinQ. You can program the washing time remotely according to your needs. In addition, the LG ThinQ will warn you to run the "dishwasher cleaning" program after 30 wash cycles.
Photo: Date
Through the app you can also communicate with smart washing machines and dryers from LG and of course also with the TV. When connected to a TV, you can control all your equipment more easily, using the simple and intuitive Home Dashboard function.
Ovens, open!
Bosch and Siemens brands, in turn, use Home Connect. Even with this technology, it is possible to connect a number of household appliances in a smart home – not only ovens, refrigerators, dishwashers, stoves, but also washing machines, dryers, coffee machines.
And development continues. New functions and usage possibilities are gradually added. Thanks to this, you can also control and control the equipment not only with your smartphone or tablet, but also through the Amazon Alexa voice assistant.
You can open, for example, a Siemens HS858KXB6 steam oven with just a voice command. With Home Connect technology, you can also control and operate your oven anytime and anywhere, while getting a complete recipe book tailored to the model.
Connectivity makes the hitherto impossible possible. For example, if we hold a heavy plate in our hands, you can give a voice command to the oven and the door will open.
Photo: Siemens
The new Siemens dishwasher can be operated comfortably. Everything – from base models to premium products – is equipped with Home Connect technology. Not only can it be started and checked remotely, it will also alert you when polishing or tablet wear is low, or notify you of the most suitable program for a particular dish composition.
In addition, the software can be updated regularly so the equipment always offers the latest options currently available.
Some Gaggenau appliances can now be connected to the Home Connect system. This allows the integrated induction hob system to operate completely automatically. Based on the vapor detected in the ambient air, the tool can determine the power level and the time required to extract it.
"Thus, the Gaggenau 400 Series integrated extractor hob allows the home chef to cook like a pro without having to be distracted by extractor controls," said Sven Baacke, Gaggenau's head of design.
The stove that will cook for you
Of course, many other manufacturers are also using smart technology. AEG appliances can be controlled via the My AEG App, while equipment from Electrolux can be controlled via the My Electrolux app, where you can, among other things, monitor what's going on in the oven or offer recipes accordingly.
Likewise, some stove models can basically cook for you.
"You can communicate with the stove via the color touch screen. You choose the food you want to cook and the stove will show you how. He will guide you through the preparation process step by step," explains René Kubaník, Electrolux product coach, today.
Don't know what to cook? The smart stove or oven will notify you via the mobile app. Photo: Siemens
Election
Do you have smart appliances in your kitchen?
Yes, we have and it works great.
Yes, we do, but we don't use their smart features.
Yes, we did, but somehow it didn't work.
We don't, but we plan to buy it.
We don't and don't plan to buy one.
A total of 1,043 readers voted.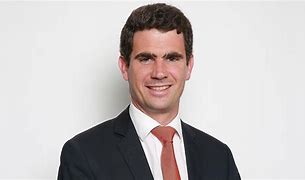 "Music maven. Evil pop culture lover. Unapologetic creator. Friend of animals everywhere."