Great credit goes to the current democratic American administration for its response to Russia's aggression against Ukraine – and more broadly, its efforts to undermine the international order, the stability of borders in Europe, the domination of the United States and what we call Pax Americana. President Joe Biden turned out to be an experienced and wise politician in foreign policy.
The US stands with Poland today, and that's a great thing, but we also support the US – and this is important from our point of view. After all, both parties understood very well what was behind the argument "European strategic sovereignty" and Berlin and Paris' anticipation a year ago of the fall of Kiev. As a result, if America doesn't act, they will lose everything they gained after 1945, which made them a world power and is still bearing fruit today. So both Americans and Poles have underlying reasons to stop and reject Russia. Hence the strength of our alliance.
Speeches by many American politicians, generals, and pundits show that they know the trick very well multidimensional is modern warfare. They saw that mainly Moscow, deprived of all principles in the Soviet way, was in the lead hybrid operations not only on land, sea and in the air, but also in soft areas, such as artificially induced population migration (see attack on the Polish border), in the economic and energy fields and in the informationspread division and fear.
The Polish state and its services are struggling hard on this front, hampered by a lack of information sovereignty. After all, this is the result of the takeover of most of the media by foreign capital, including German capital. The thesis that something must be done about it is clear. But it's not that simple.
Media influence, intimidation and destructive operations carried out by private media can effectively protect pathological solutions, for example oligarchic corruption. This is one of the causes of weakness Ukrainethe inability to carry out internal reforms there.
We also even try to restore basic legal order met with strong resistance on the concession front. But the Polish state gave this rare item to a specific national broadcaster and it proved so well at the time, but today there is no trace of it. They trade concessions like potatoes, somewhere in the salons of the world. Regulations limiting non-European capital in media projects to 49 percent were also violated.
We remember how fiercely American diplomats fought, despite these obvious contraindications, to retain the TVN license. This will be an additional condition for many important joint ventures for Poland. No wonder Poland surrendered.
But it has its consequences.
Since then the American embassy has presented itself as tvN attention protector, monetizing very well for its American owners, today bears at least part of the responsibility for the gross – in my opinion – part of this station. And there are many of them who remember the surprise attack on the defenders of the Polish border.
Now Saint John Paul II is in the crosshairs. The hypocritical, manipulative, divisive attacks of the greatest national and religious authority, carried out in situations extremely dangerous for war, have consequence what did he stand for Moscow hybrid aggression. So the Ministry of Foreign Affairs rightly reminded Ambassador Marek Brzeziński about this in a friendly conversation. Maybe the Americans finally understand who they are dealing with? The old department, completely undemocratic, is behind this station? What is their flag in front of the station glass palace? That there are – objectively – blows also being sent to the American war effort?
READ MORE ABOUT IT: ONLY WITH US. We know behind the scenes the US ambassador's visit to the Ministry of Foreign Affairs. It was a tvN report. "This is de facto acting in the interests of Russia"
And even if they don't understand, it's good that the pro-Polish camp doesn't pretend that it doesn't see what is happening, what a campaign has developed. Telling uncomfortable truths also has its cleansing power.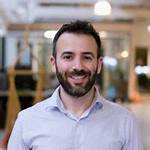 "Reader. Future teen idol. Falls down a lot. Amateur communicator. Incurable student."