Poland has long demanded damages from Germany for World War II crimes. "Until now, the state has not heard. Now he wants to use the war in Ukraine to finally clarify what he considers to be open questions," commented Swiss German-language daily Neue Zuercher Zeitung (NZZ).
Russia must pay compensation for crimes committed by its soldiers in Ukraine.
This demand, which has not yet been legally spelled out but has received approval from Western politicians, has an additional dimension for the Polish government: it tries to link the Ukrainian reparations issue with its own claim that Germany should eventually pay reparations for crimes committed by the National Socialists in Poland during World War II.
NZZ said.
This will be an important signal for today's aggressors-
– added NZZ, quoting the deputy head of the Ministry of Foreign Affairs of Poland Arkadiusz Mularczyk.
Design for the future
According to Mularczyk, such a German-Polish deal could serve as a model for a Russian-Ukrainian solution.
As NZZ reminds us, Poland has pressed Germany for at least 20 years over paying reparations for war crimes.
Sometimes these demands are harsh, sometimes diplomatic and tactful. For PiS, this topic is high on the agenda
– noted NZZ, recalling that in May Minister Mularczyk sent a letter to all 736 deputies of the German Bundestag, in which he referred to the damage caused by the National Socialists in Poland.
Mularczyk argued that he wanted to use the letter to provoke discussion
– added NZZ, noting that so far all efforts of Polish ministers were "in vain" because Germany did not raise the topic.
Repair matters are regulated by law
— SPD MP Dietmar Nietan, who is the federal government's coordinator for cross-border cooperation between Germany and Poland, replied to a letter to Deputy Minister Mularczyk.
Bierut's statement
For the German side, the key document in this matter was the statement by Polish Prime Minister Bolesław Bierut from 1953, in which he announced that on January 1, 1954, Poland would drop its compensation claim from Germany.
Bierut's statement was not considered official, it was only published in the media
emphasizing NZZ.
However, Germany considers the waiver binding because it has already been announced. According to the Polish government, the issue of reparations remained open, as the country was at that time a satellite of the Soviet Union and did not make independent decisions.
This dispute is legal in nature. Therefore it would be best to clarify this issue before an international court
– comments Mateusz Piątkowski, international law expert from the University of Lodz, in NZZ.
Election problem?
However, as noted by NZZ, "there is no indication that Germany would agree to such a procedure."
Nietan supports the thesis that (Jarosław) Kaczyński is pushing the issue of reparations as elections approach in Poland and anti-German rhetoric reaches a segment of the population. However, for Mateusz Piątkowski, this view is too one-sided. The issue of compensation is not only of great importance to PiS voters, but also of general concern to society", because "almost every Pole has lost relatives or property as a result of the war.
NZZ added.
The Polish government estimated the losses suffered by Poland at PLN 6.2 trillion and "expected such a large amount from Germany as compensation." As noted by NZZ, Arkadiusz Mularczyk, however, did not indicate a specific amount and emphasized that Poland's goal is to "start a long-term dialogue with Germany regarding reparations."
This is necessary because this issue is dividing Europe. Russia is watching closely how Germany and Poland handle this issue
– quoting Mularczyk NZZ.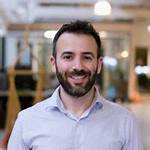 "Reader. Future teen idol. Falls down a lot. Amateur communicator. Incurable student."