Peru's Kimberley García Léon won the world title in a 20 km walk. Debutant Eliška Martínková took 21st place at the World Championships in Eugene.
Last year's doubles medalist of the youth championships, Martínková was the youngest pedestrian at the start at the age of 20. He started off cautiously and passed the fifth kilometer in 31st place, but then gradually rose to the top ten.
"It was a very difficult race. I didn't do my best from the start. I have to get into it, to get things to work well. I am satisfied with the fact that I gave my all. at that time. I was in the middle of the early court, which I will take as a good stepping stone for another big race. Many stars are around me or even behind me," Martínková told Czech Television.
With a time of 1:34:45 in the warm, sunny weather that hit Eugene an hour after noon, he was less than four minutes from his best. "I was very surprised. I set that personal record in Poděbrady, about five degrees," he said.
The starting field was torn apart from the start as the likable Chinese woman set the pace sharply. Chie-Yang Sh'-tie and García, the defending silver medalist, soon parted ways. Behind them, Poland's Katarzyna Zdzieblová broke away in third place before the break. The decisive start of the Peruvian hiker came at the fourteenth kilometer. Three kilometers later, the Polish representative overtook the slowing Chinese woman.
García improved his own national record to 1:26:58 and won his first medal in the top event at the age of 28. At the World Championships, her best finish so far was seventh place from 2017. About half a minute later, the Polish woman also crossed the finish line in a national record, significantly improving her tenth place from last year's Olympics. Chie-Yang Shi'ie, as the best Chinese woman, retained the third position.
The best female athletes can immediately enjoy the precious metal, the committee draped it around the neck right at the finish area.
World Championships in Athletics in Eugene (USA):
Final:
Woman:
20 km walk: 1. García (Peru) 1:26:58, 2. Zdzieblová (Poland) 1:27:31, 3. Chie-Yang Shi'ie (China) 1:27:56, 4. Montag ( Aust.) 1:28:17, 5. Liu Chung (China) 1:29:00, 6. Fuji (Japan) 1:29:01, 7. González (Mexico) 1:29:40, 8.Traplettiová ( This.) 1:29:54, …21. Martinková (CZ) 1:34:45.
Qualifications and eliminations:
Man:
Height: 1. Barsim (Qatar), U Sang-hjok (Korea), Lovett (Kan.) and Procenko (Ukraine) all 228.
Hammer: 1. Fajdek (Poland) 80.09.
Woman:
Hammer: 1. Kassanavoid (US) 74.46
Mix:
4x400m: 1. US 3:11,75.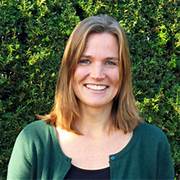 "Certified bacon geek. Evil social media fanatic. Music practitioner. Communicator."