Created: 4/28/2023
Last update: 28/04/2023
The World Health Organization (WHO) office in the Czech Republic delivered medical equipment including special electrically adjustable beds, mobile electric generators and computer equipment to the Bulovka Hospital in Prague. The equipment was purchased in collaboration with the Ministry of Health and with funds provided by the governments of Germany and the United States.
"I really appreciate the generous gift and on behalf of the Czech Republic I thank our American and German friends for it. Thanks also to the Czech office of the World Health Organization, which mediated the donation. Working together to help Ukrainian and Ukrainian refugees is the best way forward and it's great to see it work in practice." said Health Minister Vlastimil Válek.
The new Czech-made adjustable bed will be used in the 1st, 2nd and 3rd Infectious Disease Clinic Intensive Care Units of the FNB and LF in the UK, in the acute outpatient department of the FNB Department of Anesthesiology and Resuscitation and in the Department of Internal Affairs FNB. The bed will contribute to the improvement of the hospital care provided, and at the same time, the electric controls will basically facilitate the work of nurses when positioning patients.
"You know a friend in need – we really appreciate the generous and effective assistance provided by the population of the Czech Republic and its authorities to Ukrainian refugees. From the start, we were clear that we would help if needed. I am glad that with our donations we can help maintain the high standards of the Czech healthcare system." said Andreas Künne, Ambassador of the Federal Republic of Germany.
The donated medical equipment is part of a wider effort by WHO and partners to respond to the refugee crisis caused by the ongoing war in Ukraine and other public health challenges.
"The Czech healthcare system is under pressure due to the increasing influx of Ukrainian refugees. The donated equipment is part of WHO's efforts to strengthen the health system and expand the capacity of health facilities," said Zsofia Pusztai, head of the WHO Office in the Czech Republic.
"The new beds will contribute to improved hospital care for all patients – Czech nationals and refugees," added Zsofia Pusztai.
"On behalf of the entire Bulovka University Hospital, I thank the World Health Organization and the German and American donors for the equipment, which is indispensable for the normal operation of our hospital and greatly facilitates the work of our medical professionals. Thanks to the wave of social solidarity, we managed to manage all crises that are not only experienced by the health sector," said Jan Kvaček, director of Bulovka University Hospital.
media contacts:
WHO: Jakub Žák, email: zakj@who.int, phone: +420 721 835 990
Ministry of Health: Jan Řežábek, email: jan.rezabek@mzcr.cz, telephone +420 774 134 584
Bulovka University Hospital: Eva Libigerová, email: eva.libigerova@bulovka.cz, telephone: +420 739 354 811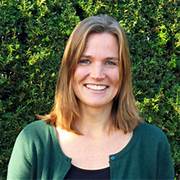 "Certified bacon geek. Evil social media fanatic. Music practitioner. Communicator."