Without drastic action, there is a risk that there will be more plastic than fish in the world's oceans by 2050. UN Secretary-General António Guterres said at the UN Conference on the Oceans, which begins in Lisbon on Monday. He called on countries around the world to advocate for greater protection of the world's oceans.
According to environmental organizations, the oceans are the largest ecological system without international protection, the AP reports.
"Without healthy oceans, we can't have a healthy planet," Guterres said. in him speech at the opening of the conference he focused on increasing ocean pollution. Eight million tons of plastic waste ends up in their waters every year. "Without drastic action, the total weight of plastic in the oceans could exceed that of fish by 2050," Guterres said.
Boss Union of nations he also warns against sources of pollution or overfishing. He called for greater protection from the impacts of climate change on the oceans and for the protection of people living near the oceans. According to him, world sea level rise threatens a number of island countries and cities located on the coast.
According to Guterres, since the first United Nations Ocean Conference was held in New York in 2017, many governments, local communities and private entities have started working to improve the state of the world's oceans. "We still have a lot to do together," Guterres said. For example, he calls for emission reductions in marine transport, for coastal development that will be able to cope with the impacts of climate change, or for greater investment in the restoration of marine ecosystems.
Environmental organizations are critical of the progress of world governments. According to them, the state is not doing enough to ensure international sea protection. They point to the government's inability to agree on a treaty that would have binding terms. "We don't need more empty words accompanied by vague statements and voluntary commitments," said Greenpeace representative Laura Meller. According to the group Ocean Rebellion, which staged the protest outside the conference venue, the ocean "is still unprotected and dying before our eyes".
For example, governments cannot agree to new conventions to protect marine biodiversity and marine resources from overexploitation. The government has been discussing it for more than ten years, and the last round of talks ended in failure in March. The next one is scheduled to take place in August. Guterres told reporters on Monday that reaching a deal thwarted the selfishness of some countries, without specifying.
The five-day conference in Lisbon, attended by representatives of more than 120 countries, could speed up agreement on a new agreement, UN officials believe. According to the AP agency, the conference itself will conclude with a non-binding statement.
The oceans cover 70 percent of the earth's surface, create 50 percent of oxygen and trap about a quarter of carbon dioxide emissions, reports Reuters.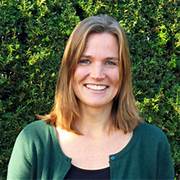 "Certified bacon geek. Evil social media fanatic. Music practitioner. Communicator."