Ski experts will descend on Špindlerův Mlýn next weekend for the World Cup in women's alpine skiing, the organizers are finalizing preparations. Everyone ensures that there are plenty of parking spaces, there will be free parking lots P1, P2 and P3 directly in Špindl.
Winter's biggest event in Špindlerův Mlýn, the World Cup in Alpine Skiing, will take place on the slopes in St. Petersburg. This event will attract a large number of sports fans, who need to organize a comfortable and safe arrival to Špindlerův Mlýn, sufficient area for parking and a shuttle bus service to transport them from the parking lot.
"A number of parking lots are available for visitors to the event. Temporary parking on designated II/295 roads and in certain parking lots will be free of charge for visitors. These free parking spaces include parking lots P1, P2 and P3 in Vrchlabí near the football stadium and in Špindlerův Mlýne. Parking in these designated areas will be available from 6.30am to the afternoon", according to the organizers on the website.
Above all, in places where there is temporary parking on the roads, the time to be marked on traffic signs must be strictly observed. Otherwise, the vehicle will be towed. Visitors wishing to attend the Saturday evening program should park directly at Špindlerův Mlýn or at Vrchlabí at street II/295 in the Vejsplachy section. From 06.00, visitors can park their vehicles on the closed section of road II/295 in Vrchlabí, between the intersection with Pražská Street and the roundabout at the Benzina gas station. From there a free shuttle bus will take them to Špindlerův Mlýn.
Parking will also be available at the nearby Vejsplachy sports complex and, when all available capacities are filled, also at the Vrchlabí bypass. Shuttle bus stops are located along all parking lots, within walking distance of up to 400m. Due to the complete closure of road section II/295, detour routes will be marked for vehicles traveling along the local street Pražská Street and along street I/14 (Valteřická Street).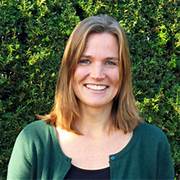 "Certified bacon geek. Evil social media fanatic. Music practitioner. Communicator."