From Friday, March 17 to Sunday, March 19, the popular For Model exhibition at the Flora Olomouc Exhibition Center will offer model airplanes, trains, ships, cars of all kinds, recreational drones and a wealth of construction, play and entertainment equipment. Interesting works and collections of several dozen exhibitors will be displayed, and each visitor will find something for himself.
The sought-after For Model exhibition is one of the largest domestic events focused on models, collecting, but also digital technology, games, toys and construction equipment. In addition, during this year's event, the organizers have prepared many new things for the visitors.
"Our goal is to bring visitors a new experience. This year, in addition to the popular modeling section, we will present interesting exhibitions from the world of optics, night vision, non-traditional vehicle fleets and unique television environments," said project manager Lenka Weiserová.
Old Olomouc Abbey. How he was born and how he disappeared
Visitors young and old will be able to admire the fascinating works and extraordinary collections of dozens of exhibitors and collectors at the Flora exhibition center from Friday to Sunday. In the exhibition section dedicated to model aircraft, there will be aircraft of all categories equipped with electric motors and internal combustion engines.
Civilian, military as well as aerobatic aircraft, helicopter and glider models will be exhibited, and there will also be recreational drones. This time, the exhibition of 3D printing of RC airplane models and accessories for modelers was expanded to include 3D printed moving animals.
The "pool" in Aček
Ship model enthusiasts will also find something to their liking. One of the dominant elements of the three-day exhibition will be the traditional water area located directly in Pavilion A. This will again belong to ship model makers and other sailboats, submarines and battleships.
"In terms of visitors, this part of the exhibition is one of the most interesting. At the appointed time, they can witness how a magnificent sailing ship or a model military aircraft carrier measuring several meters across the surface of the water. There will also be a popular naval battle accompanied by light and smoke effects," Eva Fuglíčková, director of the Flora Olomouc Exhibition Center, invited the public.
The exhibitors will also display many plastic and paper car models as well as vintage cars. Visitors can also see car tracks, fire engine models, construction machine models and trucks. In pavilion E, model railroad lovers of all sizes will find something to their liking.
Olomouc Mercatino. An enthusiast runs a "secondhand" haven with Italian inspiration
Hurvínke around town
Those who enjoy driving historical engines and trains can ride the Hurvínek motor train at the For Model event on Saturday, March 18. Departs Olomouc Central Station at 9.30am, 11.30am, 1.30pm and 3.30pm.
Six minutes later, Hurvínek stopped at the Olomouc-Nová Ulice stop near the fair. The motorbikes then continue via the město Olomouc stop to the station in the Řepčín district and return via the same route. Departures from Řepčín are 09:57, 11:57, 13:57 and 15:57. Tickets will be sold directly from the special train staff.
The railway museum in Olomouc opens, Hurvínek will pass through the city
The For Model exhibition is open to the public from Friday to Sunday from 09.00. It will be open until 6pm on Fridays and Saturdays, and until 5pm on Sundays. It will take place in pavilions A and E and beyond. There are several gastro zones with a wide selection of drinks prepared for visitors.
Tickets available buy on the Flora Exhibition website.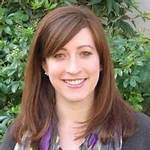 "Unapologetic social media guru. General reader. Incurable pop culture specialist."