– We'll clean it up. We've told Tommy (Urhaug) and Aida (Dahlen) that the money they receive is bodily, they will also receive it. We have clarified this, table tennis association president Christian Ibenfeldt told NRK.
The table tennis union came under fire after NM in table tennis, where a pair of athletes felt discriminated against and belittled.
Among other things, they receive significantly lower prize money, and they also have to play at tables away from the crowd.
Ibenfeldt claims that gender equality guidelines are clear at the Norwegian Cup, but at the National Championships they are less clear.
– This is absolutely justified criticism. "We have some bad routines to control this," he said.
On Wednesday, a meeting will be arranged with the national team group. Thoughts need to be aired.
– We will take the points and lists to the next board meeting, where these things will be applied to our future conventions, the president said.
He has seen the backlash in the media and on social media.
– I read NRK too, and I saw what people wrote. I understand that people think that this is completely wrong, and so do we. This has to be fixed, says Ibenfeldt.
Urhaug is critical
– It's hard to feel joy today.
Tommy Urhaug told NRK, the same day he won NM gold in table tennis.
The feeling of happiness was non-existent, and as he sat in the car after securing the gold, he felt a sense of emptiness and sadness.
– Para class demoted. "It felt like we were only allowed to participate because of the rules," said Urhaug who has won gold in the Paralympics.
He pointed out that the Norwegian Table Tennis Association had been good at integration, and that this discontent was directed at the NM scheme.
– They're so good at basking in glory when we did well internationally, and that's how it should be, but that's what we came across when we were in NM. That's not the case, said Urhaug.
– Sad for athletes and sports
The table tennis profile says there has been a lot of reaction, and several pairs of athletes will now join forces to prepare a joint complaint with the association.
– It doesn't taste good. It's been over 20 years since I participated in my first NM, and it has grown over the years, but now it feels like it's stopped. It might even be back. Imagine I have to talk about this here in 2022, he sighed resignedly.
– It's just pathetic. This is sad both for athletes and for sports.
National team friend Aida Dahlen strongly agrees. When asked how the weekend was for him, his answer was:
– Where should I start?
He returned to Oslo, four NM medals richer, but he was left feeling the same way as Urhaug.

– It just hurts. Now I really expect more. I was so provoked, should one really find oneself being treated like that?
Dahlen points out the same thing as Urhaug, namely that cash prizes are only more than a third of what able-bodied people receive, that they are placed at tables away from spectators, and that prize giving is not done in a shared session, as suggested. occurs in able-bodied athletes.
– I just think that now we should get together. This can't happen again.
Promise to be taken seriously
National team coach Jan Bergersen was on site during the National Championships in Bergen, and he reacted to the treatment his athletes were receiving. As such, he now supports Urhaug and Dahlen's settlement with the union.
– I stand on the side of practitioners in this case, he told NRK.
– There is a pattern in the different treatments, he explained.
Bergersen is proud that practitioners dared to face this case on their own.
– Associations are already good at integration, but there is a difference between party speakers and everyday actions.
Bengt Paulsen, Secretary General of the Norwegian Table Tennis Association, acknowledged that the amount of prize money should be the same for both able-bodied athletes and the athlete's spouse. He also promised that the other items on the list would be handled internally.
– This will be discussed at the next board meeting, as it will be taken very seriously, stressed Paulsen, who is generally proud of his association's own efforts for pariah sport.
– But in any case, we will take appropriate steps in this regard, the Secretary-General concluded.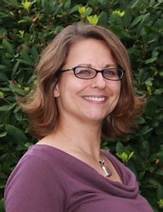 "Infuriatingly humble coffee guru. Travel practitioner. Freelance zombie fanatic. Certified problem solver. Food scholar. Student."