In the Czech Republic, the number of people who die each year from infections caused by resistant bacteria is equal to the number of deaths from traffic accidents – that is, over 500 people. Bacterial resistance to antibiotics, which is sometimes called a silent pandemic, could become an even bigger problem in the future. Where is it possible to meet such bacteria? And when is the right time to use antibiotics? Watch a special episode of the First Symptom series.
The first symptoms – the doctor Milan Trojánek about bacterial resistance to antibiotics | Video: Kristýna Pružinová, Jakub Zuzánek, Blahoslav Baťa
The World Health Organization (WHO) ranks so-called antimicrobial resistance among the ten greatest global public health challenges facing humanity today. And according to his assumptions, the situation would continue to worsen in the future. New in 2019, according to an analysis published in the magazine Lancet Bacterial resistance to antibiotics has claimed at least 1.2 million lives worldwide.
>>> Watch all previous episodes of First Symptom series HERE <<
"The bottom line is that every organism tries to survive. And even the bacteria do everything to survive, which often runs counter to our efforts to cure the patient," explained infectious disease expert Milan Trojánek in the program. "However, the main cause of this problem is that we often use more antibiotics than we should, and sometimes we even choose those that are not completely suitable. And because of that, the bacteria are becoming more resistant and the situation is getting worse," he said. add.
In the Czech Republic, however, this problem primarily affects hospitals. In some patients who are in the intensive care unit or are hospitalized for a long time, very resistant bacteria can develop. So far, such infections have not been common in the general population.
"But I must say that recently I have also seen a situation where a young woman with recurrent bladder infections comes in with bacteria that are only sensitive to, for example, antibiotics that can only be administered intravenously. It sounds scary , " says Trojánek, head of the Department Infectious Diseases and Travel Medicine Faculty of Medicine of the University of Warsaw and the 2nd Motol Medical University. "It could be that common bacteria from the community that we encounter routinely outside of the hospital could acquire resistance," he added.
A special section of the First symptoms series also provides information on the situation in which it is right to use antibiotics and which European countries are not facing this problem so much.
Footage from the Pixabay and Pexels video banks used in the video.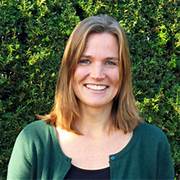 "Certified bacon geek. Evil social media fanatic. Music practitioner. Communicator."