The podcast, moderated by Lucie erná (Šilhánová) and Jakub tpánek, is published every Monday with video on Novinky.cz, and in audio form in podcast apps (Spotify, Apple Podcasty, Podcasty.cz).
Around 70,000 people voted in this year's Podcast of the Year competition, the prize for best author podcast went to True Crimes, best public podcast was Vinohradská 12.
In another category, prizes are awarded by a jury of experts, who always select the winner from the seven nominated podcasts. Besides Dobojován, podcasts are also included in this year's nominations Useless war (Discovery of the Year Category) a Football boots on nails (Sports category).
In the News category, the judges praised Vinohradská 12 according to public approval, among the sports programs of the Stadiony podcast, the Business category was dominated by the Ve váta podcast and Waiting for the President is the Discovery of the Year. In the Entertainment category, the jury awarded first place to Buchty and Koulí's podcast program, in the Personal development and education category, Balance won, and in the Community section, the Insider podcast won. You can find the full result here.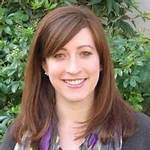 "Unapologetic social media guru. General reader. Incurable pop culture specialist."