The changes come less than four months after representatives from Chinese social network company ByteDance first attended a hearing in the US Congress on Security on Digital Platforms, with the topic of the October meeting being the protection of youth. US media also pointed out that there have been a number of alarming calls on TikTok of late, urging users to destroy school property or strangle themselves into unconsciousness.
In a conference call with reporters on Tuesday, US security chief Eric Han spoke of his plans to use this year to "grow as a security team and as a platform." "Our approach needs to become more sophisticated," Protocol quoted him as reporting on the world of digital technology.
For example, the new measures are meant to curb the spread of "dangerous fake news", although it was not immediately clear what content falls into this category. TikTok is also strengthening rules on eating disorders and wants to start reducing the reach of content that promotes extreme calorie counting or fasting.
Other initiatives aim to protect youth or sexual minorities. The protocol states that the teen content filtering system under test copies the film rating method used in the United States and can ultimately automatically determine which age groups can view which posts. At the same time, the platform wants to allow content creators to decide for themselves who their videos are suitable for.
Incorrect age statement when creating an account
The problem in this case could be an indication of the wrong age when creating an account. The social network said in a new enforcement report that in the third quarter of last year, it deleted more than 12.5 million accounts allegedly belonging to children under the age of 13.
He also announced that he had removed more than 91 million videos that violated his rules during the same period. "However, users have proven adept at circumventing some of TikTok's limitations, and because of their size, they are not always able to catch problematic contributions before they spread massively," commented news website development Axios.
How TikTok works
TikTok is most popular, especially among teenagers, who, according to some statistics, use it more often than Facebook. Of course, we can also find older students among the users of this Chinese social network.
The principle of this online service is very simple, it is built on very short videos that are played sequentially. It's like viewing a Facebook post and the screen scrolls to more posts.
Instead of text, TikTok is played by the main video, a short recording that lasts from three to 60 seconds. And such a short duration seems to be a recipe for success, as in the US, even Chinese social networks have surpassed Snapchat and Instagram.
Even though the main video plays short videos, many users can spend several hours a day on TikTok.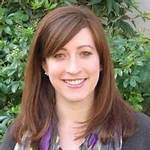 "Unapologetic social media guru. General reader. Incurable pop culture specialist."