TJ SŠTaS Karviná was officially founded six months ago, but these athletes have been known for their long-standing training success and can also boast worldwide success in power triathlon. They are credited to Mikuláš Sikora, current European Champion, World Champion and World Record Holder. Karviná's athletes led by example and others were given the opportunity to gain new experiences through the first weekend seminar in powerlifting.
Lukáš Strouhal, coach, chairman of TJ SŠTaS Karviná"On behalf of the Czech Powerlifting Association, they asked us to hold a youth seminar, so there are boys and girls from 14 to 23 years old. We gave a ceiling of 15 people to be reasonable, it filled up within hours. "
This seminar aims to eliminate mistakes in the first race, increase the prestige and performance of Moravian competitors and strengthen the relationship between athletes. The seminar participants were attended by lecturers with rich experience, who were selected by the Czech Powerlifting Association. Among them is Radomil Vašík, Czech Republic doubles champion, successful international competitor and coach of young competitors.
Radomil Vašík, lecturer"We try to make sure they know how to get under the barbell, how well they should start squatting, what body parts they should use optimally to strengthen themselves under the barbell, which is the basis for them to lift what they have to do. load as much as possible so they can do it as safely and efficiently as possible so they can perform at their best.
Sandra Kučerová, vice champion of the Czech Republic in the power triathlon, also came to the seminar from the umperk.
Sandra Kučerová, seminar participant: "I'm interested because we want to learn more about this and learn something new."
Another participant, těpán Küschner from Ostrava, holder of two silver medals from the Moravian Championships and two bronze medals from the Czech Championships, expects at least improvements in technology and mobility.
těpán Küschner, seminar participant: "I have the strongest squat in the junior category up to 105 kg. I hope it will carry me forward, so that the numbers are higher, and healthier, because in this sport, health is more important than weight I think. "
Although the seminar was aimed at talented young people from Moravia, Viliam Kováč from Liberec was also not left behind. His achievements include 3rd place at the World Championships in the weight and age categories, European Champion in the jerseys and third at the European Championships in RAW. He is also the absolute champion of the republic in juniors.
Viliam Kováč, seminar participant: "I think there is a better atmosphere here, people are more liked by me, there are interesting personalities like Radomil Vašík or our World Champion Mikuláš Sikora, so you have to learn something from the best in the country."
TJ SŠTaS plans to hold regular seminars.
Lukáš Strouhal, coach, chairman of TJ SŠTaS Karviná: "To make Karvin and the whole region look that something is going on here too."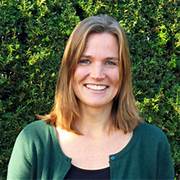 "Certified bacon geek. Evil social media fanatic. Music practitioner. Communicator."