The new president acknowledges that there is work to be done, and that there is a division at Ski-Norge.
– Have. Fortunately, voting is self-explanatory. The bus should run smoothly, which I'm worried about. There's a lot of good things going on in Ski-Norway, and then there's a part we have to work on, Dyrhaug told NRK.
In the future, he would sit down and take the course, but he already had a clue about the things that needed to be done.
– We will work broadly and recruitment. Those numbers have only gone down. Cooperation with the jump is important, and I think we will have a good dialogue about it, said the new president.
– Has there been a change in administrative management?
– There will always be changes with new managers. To make a change: Yes.
– Does it involve General Secretary Ingvild Bretten Berg?
– I'm not commenting on that.
– Can he sit as general secretary with you as president?
– I do not comment on personnel matters.
– A competent and experienced president
Dyrhaug is also known for his role as general manager at Rosenborg, which he has held since 2013. Additionally, he has been part of the ski board of the Norwegian Ski Association for ten years. There are three eligible female candidates to take over from Erik Røste and become ski president.
Dyrhaug, Katharina Rise and Kristin Vestgren Sæterøy are the new presidential candidates.
– Ski-Norge got a competent and experienced president. He has a wealth of ski knowledge, and he has management experience relevant through Rosenborg, says NRK cross-country expert Torgeir Bjørn.

Now he believes the key to a newly elected president is getting the various branches moving in the same direction.
– In addition, the relationship of responsibilities between the president and the secretary general needs to be clarified. The relationship of responsibility between employees on the one hand and politicians on the other should also be clarified, said the NRK expert.
– Monumental work
Commentator at NRK Jan Petter Saltvedt believes Ski-Norge has selected the right candidate.
– The bus must go in the same direction, as Dyrhaug himself said at the podium. Now Ski-Norge has got the bus drivers they can get and need, said Saltvedt.

He points out that the number of votes speaks for itself.
– Ski-Norge is tired of division and factionalization. Ironically, it was she who led the work to uncover this through last winter's evaluation report, Katharina Rise, which contributed most of the noise this time. That seemed a bit unnecessary at first, but for democracy this organization is good, commenters said.
He said that the work ahead of Dyrhaug was huge.
– This is a monumental job that Dyrhaug is doing, in terms of creating unified thinking, cohesion between branches and circles and not the least bit of slowing down the apostasy, but Dyrhaug emerges as a gentle and moderate force with very relevant backgrounds and personal qualities that can support the process, don't disturb. NSF had – and still has – challenges there, says Saltvedt.
There has been an uproar around the association in the last year, especially after a conflict with former sporting director of jumping, Clas Brede Bråthen. Among those who played a key role in this case was General Secretary Ingvild Bretten Berg. Saltvedt believes that one should judge whether he is the right person for the position in the future.
– Is Ingvild Bretten Berg a general secretary who can work well together to help create unity and tranquility in skiing in Norway? The answer is not self-evident, said the commenter.
election committee:
–

Best candidate overall

Dyrhaug is also known for his role as general manager at Rosenborg, which he has held since 2013. Additionally, he has been part of the ski board of the Norwegian Ski Association for ten years.

He was on the selection committee on the recommendation of the Ski Association, and he was considered the favorite to become the new president.

– He is the best candidate overall. He has shown he is a unifying leader, people-oriented and has a twinkle in his eye, but gets things done, election committee chairman Sverre Seeberg said before the election.

In addition, the selection committee proposed Aage Schaanning as vice president. They believed he would get along well with Dyrhaug, and it was also an advantage that he had come completely from the outside. He is an active former cross-country runner.

Three new board members were also proposed.
– We have to realize that there are things we need to improve. So we must experience change and renewal. NSF is a demanding organization, so it must be coordinated. When everyone wants change, we have to stand together and do it, Dyrhaug said on stage before the election.
The lawyer and former leader of Holmenkollen lost
Rise is the candidate promoted by the Østfold ski district. He has a background as a solicitor and state attorney, and the ski circuit highlights this fact.
But he is also a well-known figure in Ski-Norway. He has chaired the so-called asthma committee – under the auspices of the cross-country committee – and the committee dealing with the handling of the Bråthen Clas Brede conflict.
Rise shows that the lawyer in him cares about laws and regulations, which he will use to his advantage.
– We have a big job ahead of us. I am highly motivated to lead this work. The world needs lots of happy skiers in the years and generations to come. Together we will succeed, he said on stage.


Sæterøy is the third candidate put forward by the Buskerud ski district.
He is the former general manager of the Holmenkollen Ski Festival. He was also proposed by the same ski circuit to the selection committee, but they ended up landing in Dyrhaug.
The Buskerud ski district for its part believes that the election of Dyrhaug has not provided sufficient change in the management of the Ski Association.
Sæterøy himself thought it was to his advantage that he had seen skiing and socializing from the outside.
– I will give 100 percent to finish and become ski president. We need someone who has seen this sport from the outside. Let's think about a course, and let's do it together, he said.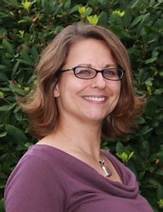 "Infuriatingly humble coffee guru. Travel practitioner. Freelance zombie fanatic. Certified problem solver. Food scholar. Student."