The special edition Toyota GR Yaris models are named Sébastien Ogier and Kalle Rovanper.
While a sharper version of the GR Yaris is in the works, Toyota presented two special editions at the Tokyo Motor Show inspired by the WRC champion. In recent years, Toyota has become the most successful automaker in the WRC rally championship.
In the drivers' championship, Toyota has been on the throne since 2019, when Ott Tänak, Sébastien Ogier twice and Kalle Rovanperä celebrated the title in succession. The two new editions of the GR Yaris are named after the last two drivers, eight-time champion, WRC legend Sébastien Ogier and current world champion Kalle Rovanper.
The Sébastien Ogier edition is finished in matte silver and offers black Toyota Gazoo Racing stickers on both doors, the official name of the Japanese rally team. The French Champion Edition Yaris GR has new blue brake calipers as well as the French flag on the black wheel rims. The interior is blue in the French tricolor style. white and red stitches.
In the case of the Kalle Rovanperä Edition, it's a version that looks more like a special rally than the road version. The exterior is inspired by the factory colors of the Toyota Gazoo Racing team, namely red, white and gray. Like the Ogier edition, Rovanper's also has a plaque referring to the world title. The red brake calipers are combined with a special aerodynamics package that includes a more prominent front splitter and a large rear wing. In the interior, we find a combination of blue and silver stitching.
According to the information available, both editions will only be available in Japan, as a thank you to the loyal fans for their support in the last very successful years for Toyota. At the presentation of the special edition, the Japanese automaker did not mention when and possibly how many units would be available. Both variants are based on the basic Japanese version of the GR Yaris, so we are still waiting for a more powerful version of the Sharp Yaris.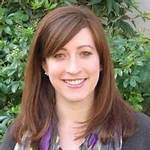 "Unapologetic social media guru. General reader. Incurable pop culture specialist."