Opposition representatives boast talks with President Joe Biden. However, as the portal wPolityce.pl found out, the "meeting" lasted no more than 30 seconds and was part of a series of conversations of other Presidents of the United States.
Tusk and Trzaskowski's meeting with Biden boasted, among others, Radosław Sikorski.
Former European Council President and Mayor of Warsaw meeting with @POTUS begins
– wrote the head of the Ministry of Foreign Affairs in the Tusk government.
Roman Giertych tries to give extraordinary importance to the few tens of seconds of Tusk's presence near Biden.
Donald Tusk, ridiculed and attacked by PiS for years, is today endorsed by the President of the United States in an extraordinary way. Likewise, Tusk supported before the US election, when as President of the European Council he wrote: "There is only room for one Donald in world politics."
wrote the patron.
It turned out that the "meeting" of Polish opposition leaders announced by him lasted no more than 30 seconds.
What did Tusk write after the "meeting" (or rather the exchange of sentences)?
Joe Biden was succinct and blunt: Donald, we will defend freedom and democracy in solidarity. Always and everywhere
Indeed, a minute.
I thank President Joe Biden for his great courage and affirmation of security guarantees, as well as for the recognition of all Polish people in accepting Ukrainian refugees. Warsaw is solidarity
– added the mayor of Warsaw, marking the entry "StandWithUkraine".
It was the President of Warsaw who spoke to the American leader the longest. After the meeting, Trzaskowski told reporters he thanked Biden for his leadership, which he says is still lacking in the Western world, as well as firm words about guarantees of Poland's security and his recognition of the role Polish society plays in receiving. refugees. He added that he had conveyed to the US president that there was full agreement between the government and the opposition in Poland on security issues, as well as on assisting Ukraine.
I also said that Poland should be a good example of democracy with a strong rule of law because if Ukraine wins this war, we will be a very important reference point.
– he says.
When asked whether the subject of the rule of law in Poland was discussed with Biden, Trzaskowski replied that he was "focused on what unites us in Poland".
Grodzki and Biden
Senate Marshal Tomasz Grodzki also spoke with the US president.
As confirmed by TVP's Jarosław Olechowski, the alleged conversation with the US president was just an occasional photo.
A real encounter with Morawiecki
A more serious encounter occurred in the case of Prime Minister Mateusz Morawiecki, who spoke directly to President Biden.
The talks focused on economic issues, including energy security in our country
– said government spokesman Piotr Müller.
Polish and US leaders discussed economic issues, including energy security in our country. This close relationship translates into strategic economic cooperation
Müller said on Twitter.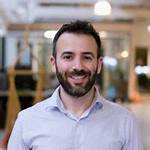 "Reader. Future teen idol. Falls down a lot. Amateur communicator. Incurable student."