message



In Thursday's issue of "Wiadomości", TVP accused Donald Tusk of not clapping his hands years ago with Lech Kaczyński during his Westerplatte speech. According to the author of the material, Vladimir Putin, who was present at the anniversary of the outbreak of World War II, behaved similarly at the time. In fact, it is different from what "Wiadomości" brought.
In the information "Useful idiots raising Putin", Maciej Sawicki – known for much of the previous absurd material in TVP's "Wiadomości" – accuses European elites of indulgently for too long the imperial aspirations of the Russian president. At the end of the nearly 4-minute long material, there is often a place for a former prime minister.
First, Sawicki recalls an excerpt of a speech delivered by Lech Kaczyński on September 1, 2009. "Violations of territorial integrity are always wrong. This is not just a question of totalitarianism, it is a problem of all imperial or neo-imperial tendencies" – said the then president.
Then the author of the material cut off his comment. "Also Donald Tusk and Civic Platform politicians have underestimated President Lech Kaczyński's warnings," Sawicki said.
Follow events in Ukraine on our LIVE REPORT
If you need a reason to liquidate TVP in its current form, here's 20 seconds of justification:

(yes, that's from today's release) pic.twitter.com/nDzw6jbBcR

– I watched "Wiadomości" because I couldn't afford booster2 (@OgladamW) March 17, 2022
The next shot showed a reaction to Kaczyński's words in the audience. Among the invited guests to commemorate the 70th anniversary of the outbreak of World War II were German Chancellor Angela Merkel and Russian President Vladimir Putin. Tusk, then prime minister, sat next to them.
Tusk "nervous rubbing his hands"? TVP compares former prime minister to Putin
"After this speech, even as Angela Merkel clapped her hands, Donald Tusk just rubbed his hands nervously. Same with Vladimir Putin," said Sawicki, after which images of the hands of the two politicians appeared on the screen to prove the thesis. The shot is shown in slow motion.
However, internet users quickly caught on to this manipulation. You can watch Lech Kaczyński's entire speech from September 1, 2009 on the Internet, without the interference of the assembly. This clearly shows that the president was praised not only by Donald Tusk, but also by Putin.
Read also:
The Chinese distance themselves from Putin. On Friday, the Biden-Xi . conversation
That is why we have excluded comments under the text about Russia's invasion of Ukraine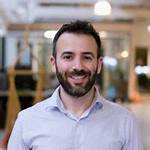 "Reader. Future teen idol. Falls down a lot. Amateur communicator. Incurable student."