KYIV, Ukraine — A missile hit a train station on Friday where thousands of Ukrainians had gathered trying to flee Russia's imminent new offensive in the country's east, killing at least 52 people and wounding dozens, Ukrainian authorities announced on Friday. .
Some have denounced the attack as a new war crime committed during the six-week conflict.
Meanwhile, workers are exhuming bodies from mass graves in Boutcha, a town near the Ukrainian capital where dozens of killings have been documented following the Russian withdrawal.
Photographs from the Kramatorsk station showed the dead covered in tarpaulins on the ground and the remains of a rocket with the words "For children" painted over them in Russian. About 4,000 civilians were in and around the station at the time of the attack, responding to calls to leave the area before fighting escalates in the Donbass region, the Ukrainian prosecutor's office said.
Pavlo Kyrylenko, governor of the Donetsk region, located in Donbass, said 52 people had died, including five children, and several dozen others were injured.
"There are many people in serious condition, without arms or legs," said Mayor Oleksandr Goncharenko. Even with 30 to 40 surgeons working to treat them, local hospitals struggled to cope, he said.
British Defense Secretary Ben Wallace denounced the attack as a war crime, and UN Secretary-General Antonio Guterres called it "completely unacceptable".
"There are almost no words for this," European Commission President Ursula von der Leyen, who is visiting Ukraine, told reporters. "(Russia's) cynical behavior is barely noticeable."
Ukrainian authorities and Western officials have repeatedly accused Russian troops of committing atrocities in the war that began with Russia's invasion on February 24 and has since forced more than 4 million Ukrainians to flee the country and displaced millions. Some of the most shocking evidence of atrocities comes from cities around the Ukrainian capital where Russian President Vladimir Putin's troops have withdrawn in recent days.
Ukrainian President Volodymyr Zelensky said thousands of people were at the station when the missile hit. Russia's Defense Ministry has denied targeting the Kramatorsk station, but Zelensky blamed Russia for the bodies lying in what appeared to be an outside holding area.
"The inhumane Russians don't change their methods. Without the strength or courage to fight us on the battlefield, they are cynically destroying the population, the president said on social media. It's infinitely evil. And if he is not punished, he will never stop.
Kremlin spokesman Dmitry Peskov said the country's forces "did not use" the type of missile that hit the train station – but experts argue that they have actually used it since the start of the invasion.
One analyst added that only Russia had a reason to target rail infrastructure in the Donbass.
"The Ukrainian army is trying desperately to strengthen units in the area (…) and railway stations in these areas in Ukrainian-controlled territory are critical to the movement of equipment and people," said Justin Bronk, researcher at the Royal United Services Institute. from London.
"People just want to go to be evacuated," complained Attorney General Iryna Venediktova during a visit to Boutcha, a town north of the Ukrainian capital Kyiv where journalists and returning Ukrainians found dozens of bodies in the streets and in mass graves following the troop withdrawal. Russia. troops.
Venediktova spoke as workers removed bodies from a mass grave near a church in the pouring rain. Black body bags lay lined up in the mud. None of the dead were Russian, he said. Most of them have been shot.
About 67 people were buried in the cemetery, according to a statement from the attorney general's office, which is investigating the deaths as possible war crimes.
After failing to seize the Ukrainian capital and withdraw from northern Ukraine, Russia has focused on the Donbass, a predominantly Russian-speaking industrial area in eastern Ukraine where Moscow-backed rebels have fought Ukrainian forces for eight years and have controlled certain areas. This station is located in a government controlled area.
Ukrainian officials this week warned residents to leave as soon as possible to safer parts of the country and announced that they and Russia had agreed to establish several evacuation routes in the east.
In the video of his evening speech, Zelensky predicted that even more terrifying discoveries would take place in the northern cities and villages as the Russians left. He said horrors worse than those experienced by Boutcha had emerged in Borodianka, another municipality outside the capital.
"And what will happen when the world finds out the whole truth about what the Russian troops were doing in Mariupol?" Zelensky asked late Thursday, referring to a beleaguered southern port that has suffered some of the greatest suffering since Russia's invasion of Ukraine.
"There, on every street, is what the world saw in Bucha and other cities in the Kyiv region after the departure of Russian troops. The same cruelty. The same terrible crime."
Angered by reports that Russian troops have committed atrocities in the area around the capital, NATO countries have agreed to increase their arms supplies after Ukraine's foreign minister requested weapons from the Alliance and other sympathetic nations to help deal with an expected offensive in the east.
Horror in Boutcha
Butcha Mayor Anatoliy Fedoruk revealed that investigators found at least three locations of mass shootings against civilians during the Russian occupation. Most of the victims died from gunfire, not shooting, he said, and several bodies, with their hands tied, were 'thrown like firewood' into mass graves, including one at a children's camp.
Fedoruk added that 320 civilians were confirmed dead on Wednesday, but he expected many more as bodies were found in the city of 50,000 people. Only 3,700 remained, he said.
Ukrainian leaders and some Western leaders blamed the massacre on troops from Moscow. The weekly Der Spiegel reported that Germany's foreign intelligence agency had intercepted radio messages between Russian soldiers discussing the killing of civilians. Russia wrongly claims that the Boutcha scene was staged.
Russian loss
A senior US defense official said Friday that the Pentagon believed some of the retreating Russian units had been so badly damaged that they were "for all intents and purposes annihilated." The official spoke on condition of anonymity to discuss the military's internal assessment.
But the official did not specify how many units suffered such severe damage. Overall, the official said the United States believes Russia has lost between 15% and 20% of its fighting force since the start of the war. As some combat units withdrew to resupply in Russia, Moscow had added thousands of troops around Ukraine's second-largest city, Kharkiv, he said.
In anticipation of an intensified attack by Russian troops, hundreds of Ukrainians fled from villages in the Mykolaiv and Kherson regions that were being attacked or occupied.
The United Nations refugee agency, UNHCR, says more than 4.3 million people, half of them children, have fled Ukraine since Russia launched its invasion on February 24 and has sparked Europe's biggest refugee crisis since World War Two.
The International Organization for Migration estimates that more than 12 million people are stranded in the attacked areas of Ukraine.
The UN humanitarian chief told The Associated Press on Thursday that he was "not optimistic" about securing a ceasefire after meeting officials in Kyiv and Moscow this week, given the lack of trust between the two sides. He spoke hours after Russian Foreign Minister Sergei Lavrov accused Ukraine of withdrawing its proposals on Crimea and Ukraine's military status.
Two senior EU officials and the Slovak prime minister visited Kyiv on Friday, seeking to increase EU support for Ukraine. Prime Minister Eduard Heger said he, European Commission President Ursula von der Leyen and EU foreign policy chief Josep Borrell had trade and humanitarian aid offers for Zelensky and his government.
Part of that, Heger says, is "providing options for transporting grain, including wheat." Ukraine is a major global grain supplier and Russia's war against Ukraine creates shortages, especially in the Middle East.
Western countries have tightened sanctions and the Group of Seven major world powers have warned that they will continue to add measures until Russian troops leave Ukraine.
The US Congress on Thursday voted to suspend normal trade relations with Russia and ban its oil imports, while the EU approved other new measures, including an embargo on coal imports. The United Nations General Assembly, meanwhile, voted to suspend Russia from the world body's top human rights body.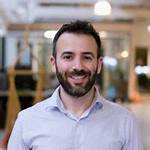 "Reader. Future teen idol. Falls down a lot. Amateur communicator. Incurable student."