Steinmeier wants to come to Kiev with the presidents of Poland, Lithuania, Latvia and Estonia, who are visiting on April 13. However, the host of the meeting, the President of Ukraine, Volodymyr Zelensky, did not want the presence of the German president. This is related to Germany's close ties to Russia and Berlin's reluctance to help Kiev.
In Germany, Zelensky's decision caused misunderstandings and was strongly criticized by politicians from various quarters. In particular, Vice Chancellor Robert Habeck (The Greens) called it a "diplomatic error." In contrast, Steinmeier himself said during his stay in Poland that he had to "admit this" that his visit was undesirable in Kiev.
Scholz: The decision of the Ukrainian authorities is a problem for Germany
On Wednesday following a meeting of the German government, Chancellor Olaf Scholz said that the decision of the Ukrainian authorities to refuse to accept the German president was the problem that prevented him from going to Kiev.
According to Scholz, the Ukrainian side should contribute to solving this problem, including through talks with the West German president. – Steinmeier is the highest representative of our country, supported by a majority – said the chancellor.
Ambassador of Ukraine responds to Scholz
Scholz's position was criticized by Ukraine's ambassador to Berlin, Andriy Melnyk, who called the German chancellor "rude". "Choking is not fit for a statesman," the Ukrainian diplomat said.
– This is the most brutal and destructive war since the Nazi attack on Ukraine, this is not a kindergarten – said Melnyk, quoted by the German news agency dpa.
By attacking Ukraine, Vladimir Putin sparked a conflict that turned into the largest armed confrontation in Europe since the end of World War II and caused massive migration problems – more than 5.5 million people fled Ukraine, most (3 million) to Poland.

Read also:
Gazprom: Poland received Russian gas in reverseRead also:
Lavrov bugged? Ukrainian media published video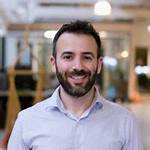 "Reader. Future teen idol. Falls down a lot. Amateur communicator. Incurable student."