The ESC president, like others, had been notified by the Norwegian Shooting Federation in advance that he was not welcome to the event due to Russia's invasion of Ukraine.
– It's a shame that this is happening now. We have very good competition so far and are happy with it. This is a sad focus, Larsen told NTB, Friday.
Larsen later stated in a press release that the association had chosen not to allow Ratner.
– Not treated as our guest
– As a direct consequence of this, we will not be giving Ratner any accreditation for the championship, nor will he be treated as our guest during the event, said Larsen.
The President of the International Shooting Federation (ISSF), Vladimir Lisin, and Anna Letschikova of Russia have also been told they are not welcome after the country's invasion of Ukraine.
– We have sent a request for them not to participate. We didn't turn them down, because we didn't have a chance, says Larsen NRK Friday.
Ratner has sent a letter to Sports President Berit Kjøll explaining that he has no ties to the Russian government.
Kjøll informed Dagbladet that the Norwegian Sports Confederation has received a letter from Ratner ahead of the championship in Hamar.
– Not polite
Kjøll stood behind Larsen.
– We support the Norwegian Shooting Association and consider this disrespectful to Norwegian sport, the shooting family and all those who have contributed to the preparation and implementation of this championship. No exception for all the volunteers who showed up, he said.
The European Championship on the Viking Ship in Hamar runs through Sunday 27 March.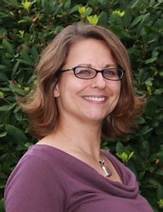 "Infuriatingly humble coffee guru. Travel practitioner. Freelance zombie fanatic. Certified problem solver. Food scholar. Student."