In order to participate in screening programs and comply with preventive screenings, Czechs may be provided with health insurance benefits. Deputy Prime Minister and Health Minister Vlastimil Válek (TOP 09) expressed his support for this idea in Sunday's discussion program on CNN's Prima News station.
"I want us to be more involved in supporting residents to take the screening exam. And what do you offer them in return?" Minister Válek mentioned in the discussion with a rhetorical question. According to him, he could consider, for example, a free spa stay or other benefits.
But he also openly mentioned health insurance bonuses. "The bonus is the state's gratitude to citizens who have saved a lot of state money by participating in screening and prevention programs," said the Minister of Health.
Seznam News has reported that the Ministry of Health has data showing that greater community involvement in prevention saves lives, but also billions in state budgets.
"If we increase citizens' participation in prevention programs by, say, 15 percent, the final savings can reach tens of billions of crowns," Válek said a few days ago at a National Screening Center seminar. Overall, proper disease prevention could save up to 100 billion crowns annually, according to the minister.
Bonuses can be avoided by almost half of the population
During the seminar, the minister also stated that around 45 percent of the population did not take preventive checks that detect, for example, cancer.
About how, on the contrary, irresponsible behavior will be punished, at the same time obeying Economic journal Martin Šamaj, advisor to the Minister of Finance, spoke at the round table. The server states that the Ministry of Home Affairs is developing a proposal to change health insurance rates for citizens who behave inappropriately towards their health. Such people should increase their health insurance by one percentage point the following year.
What exams am I eligible to take?
The easiest way is to check with your general practitioner or health insurance company. Depending on their age, people can find out which checks they need individually, for example with assistance online calculator.
For example, breast cancer can be detected early with paid screening of women over 45 every two years with the help of a mammogram machine, and for both sexes over the age of 50, cancer of the colon and rectum can be prevented. with a colonoscopy every ten years.
However, the Minister of Health strongly objected to this. "I'm sure the insurance will not discuss shame in the insurance, because it's a dead end," said the Minister of Finance.
However, at the same time, the Minister of Finance added, proposals regarding health insurance benefits were not included in the government's agenda. Vlastimil Válek also emphasized that support for direct prevention is in the government's program statements.
"Prevention is the most effective approach to prevent disease, improve quality of life and support the health of our citizens. It is support from this neglected area that aims to bring the quality of health of Czech senior citizens to the same level as in developed countries of the European Union, " said the start of a government statement in the section dedicated to health. sector.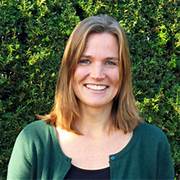 "Certified bacon geek. Evil social media fanatic. Music practitioner. Communicator."