Even before the match, he knew he was going to be world number one, and Czech tennis player Jiří Vesel put him on the throne when he defeated current King Novak Djokovic. After Russia's Daniil Medvedev advanced to the semifinals of the tournament in Acapulco, he didn't even celebrate a new career goal. The invasion of his compatriot in Ukraine took his mood.
He had it in his hands from the start. Since Djokovic was not given the chance to defend points in Australia, it is clear that if Medvedev wins the tournament in Acapulco he will not have to see how the Serb will perform in Dubai and become the new world number one.
Already in the quarter-finals, Jiří Vesel, a native of Příbram and a player of the second hundred, fulfilled Rus' dream. For the second time in his life, he stepped on a twenty-time Grand Slam champion and put Medvedev on the throne prematurely.
But the Moscow champions had no reason to fuss. On the day he reached the top of the rankings, his compatriots were ordered to attack Ukraine, which he disapproved of.
"I am a supporter of peace who I want to support all over the world. In times like this, you will understand that tennis is not that important anymore. It was not easy to play today and I am happy that I did it and won. It was a day like on a roller coaster. ," he said after advancing to the semifinals.
Although he admitted that he was happy to finally be able to ascend the world throne because he had dreamed of it since he was young, it did not lift his spirits too much. "When I wake up here in Mexico and see the news from home, it's not fun, it's very difficult for me to watch it," he added.
He openly admits that everything is fine in the tennis world. His compatriot, world number seven, Andrei Rublyov, won doubles in Marseille last week with Ukraine's Denys Molchanov. "It's amazing, people have to stick together," Medvedev said.
Rublyov also strongly condemned the war in Ukraine. "What happened is horrific. Even though my compatriots may want to throw stones at me, this must not happen. The most important thing in the world is peace and mutual respect," said the 24-year-old Russian.
Despite the fact that the world's attention is focused on Eastern Europe, a major battle will take place at Acapalucus at around five o'clock in the morning, Central European Time. Medvedev, as a newcomer, will avenge the Australian Open final match with Rafael Nadal.
"It's always an honor to play with someone in the top three or top four. I could have beaten a Spaniard in Australia but in the end I fell. It was a tough defeat, but that's the sport," Medvedev recalled.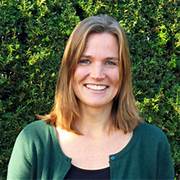 "Certified bacon geek. Evil social media fanatic. Music practitioner. Communicator."