Are you excited to find new solutions? We need skilled business developers who can bring ideas to life. You will be a part of VG Forretningsutvikling and Sponge in VG's commercial department. Our job is to ensure that VG makes money on its commercial investments, as well as grow the business to find new revenue streams on new and existing ones. the sites and services of VG and VG Lab.

Period: April 1, 2022 to March 31, 2023

As a business developer do you have the following responsibilities:
Responsibility for new revenue opportunities on existing pages at VG such as Godt.no. You are responsible for one or more products and/or pages and must ensure good profitability in your area. Based on insight into the product/site, you should map the markets in which they operate and find new profitable opportunities. It's important that you look at your users and business model, and optimize for them.
Responsibility for identifying new revenue opportunities for VG beyond existing products/pages where you create a business case, and taking opportunities from idea to success. The business developer must implement one or more projects to secure new revenue opportunities for VG at any given time. Here you will also help VG Lab in working with new ideas.

What will you do?
Make a strategy and be responsible for achieving goals
Identify new commercial opportunities and partners
Collect user insights and do other insight work
Create a business case and present it to the right decision makers for the assessment of new commercial opportunities
Manage collaborations with new partners
Project manager on internal projects related to the new business model to implement ideas
Business development on existing sites to increase revenue
Work closely with editorial, development and sales staff to achieve goals
A business developer is responsible for one or more pages, products, and projects. This is defined at all times in collaboration with the direct manager.
You will be part of an ambitious interdisciplinary team setting the course for securing new millions for VG. The team supports each other, and collaborates with several other neighborhoods at VG and Schibsted. We are also a social team having fun at work.
We are looking for you as:
Innovative and solution oriented
Is a skilled project manager who is able to take care of the project from idea to implementation
Have experience in making business cases and confident in working with financial forecasts
Have experience with strategy work and preparing goals
Have a strong commercial talent
Have the will and ability to work in cross-disciplinary teams
Flexible and can withstand high speed in daily life
Experience as a business developer is a plus
2-3 years work experience

… And this in return we can offer:
Excellent work environment with high commitment and enthusiasm
Interesting and important work assignments in an innovative environment
competitive conditions
Good pension and insurance scheme
Corporate cabin, corporate sports team, telephone, PC/Mac, broadband at home and separate gym
Career opportunities at Schibsted

Questions about positions? Contact Charlotte at charlotte.wold@vg.no or 45462491 for inquiries about the position.
Mediehuset VG is part of the Schibsted media group and delivers news, entertainment and useful material through paper newspapers, online newspapers, mobile editions and VG+.
VG will be Norway's leading supplier of news, entertainment and useful material throughout the day. VG aims every day to set the agenda for popular and official news images in Norway. VG has the largest readership coverage of any Norwegian media house and reaches around 2.2 million readers daily through its newspaper, online and mobile editions.
At VG, diversity is needed to succeed! We believe that people with different backgrounds and experiences, together get things done in a better way. We want a work environment with equal opportunities for people with different sexual orientations, backgrounds, nationalities, ages, genders and persons with disabilities. Our goal is for VG as a workplace to represent the population in which we create products and content. We encourage all qualified candidates to apply.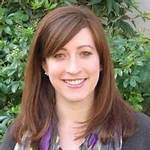 "Unapologetic social media guru. General reader. Incurable pop culture specialist."