Lia Thomas is a man until he is 21 years old. In 2019, she began undergoing hormonal treatment to change her gender, and after her testosterone levels dropped, she competed in the women's category. Since then, he has broken a number of records and even won the university championship last week. Many opponents are frustrated with the race and that's probably not surprising. Does biological evolution mean anything?
A similar issue was raised by World Athletics President Sebastian Coe, who warned against violating the integrity of women's sport. "I think the integrity of women's sport, if we don't improve it, and in fact, its future, is very fragile," she said. "There's no doubt that testosterone is a key determinant of performance, but…" Coe continues.
Lia Thomas spent 21 years of her life as a man.

She started competing against women in swimming this year and became a national champion.

Our women's sport is not a plan B for failed male athletes.

— American Principles (@approject) March 18, 2022
"I remember my daughters often chasing their classmates before, but then puberty came and everything changed. Gender can't beat biology," the President reminded that the rules for starting transgender athletes in the classic category should be set properly and fairly.
World Athletics requires transgender athletes to have low testosterone levels for at least the 12 months prior to competition, a time Coe says is too short. The US Swimming Federation has updated its rules for elite swimmers and requires transgender athletes to have testosterone levels below 5 nanomolars per liter 36 months before a race.
However, it is not enough for many athletes who criticize transgender races in the classic category. "It hurt me. It was my last varsity race in my life and I was frustrated," wrote Reka György, who did not reach the aforementioned final at the Atlanta Championships, in an open letter to the NCAA.
Swimmer György lost his place in the NCAA against Lia Thomas (the man with the penis) and he has now lost his account because he defended his rights as a naturally born woman but fought for all women born naturally! This is ridiculous! Just like the Hunters laptop cover! pic.twitter.com/3D6TtoGEGC

— Bryan McNally (@BryanDMcNally) 22 March 2022
"I feel that last place was taken from me because of the NCAA's decision to let someone who is not a biological woman compete," wrote the 25-year-old Hungarian athlete who represented her country at the 2016 Olympics.
"I believe Lia is no different than me or any other swimmer who has been up all her life at 5am for morning training. On the other hand, I would like to criticize the NCAA rules, which allow to compete with us, who are biologically female," she wrote, hoping something would change soon. The current rules would make her and her colleagues disrespectful.
Lia Thomas on the podium as National Champion in the NCAAs Women's Swimming will likely become one of the most famous images in collegiate swimming history. pic.twitter.com/OXtjRt0mu4

— Kyle Sockwell (@kylesockwell) March 18, 2022
However, some swimmers stood up to it, such as Erica Sullivan, who finished second in the championship. "Like everyone in the sport, Lia has trained diligently to get to her position and followed all the rules and instructions that have been given to her," she wrote alongside the women's third and fourth championships away from winners. Thomas.
It is said that this is not a protest, as reported in the media, he just wanted to take a picture with his close friends, as he stated on his Instagram.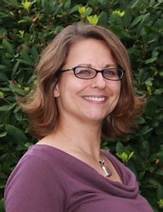 "Infuriatingly humble coffee guru. Travel practitioner. Freelance zombie fanatic. Certified problem solver. Food scholar. Student."