Kvitfjell will have men's and women's races at the World Cup
Kvitfjell organizers can look forward to two World Cup weekends in the upcoming alpine season.
It was decided at the International Skiing and Snowboarding Federation (FIS) calendar conference in Dubrovnik. The men will race the World Cup at the Norwegian speedway in mid-February, with the women's turn in early March.
– This is a great recognition for Norwegian alpine sport, both for the organizers and for us. Here the public has a great opportunity to see our stars in action at home, in both the women's and men's teams, and it is important for our athletes to get the opportunity to compete in the World Cup at home, said Alpinists sports manager Claus Johan Ryste.
Never before have separate World Cup weekends been hosted for men and women in Kvitfjell in the same season. Last season, the world cup race was run for the women.
Norway's winter sports venues have received much acclaim during the conference in Dubrovnik.
– Lots of Kvitfjell highlights this week. Among other things, for the competitions we have done in recent years, both the organization, the technical implementation and the snow conditions. We appreciate this. The team is growing here, and everyone wants to come back here, said the head of the organizing committee, Ole Kristian Kirkerud.
All decisions from Dubrovnik must be formally approved at the FIS board meeting on May 24. Next season's Kvitfjell launch plan looks like this:
* February 17: Men's Downhill
* February 18: Super-G Man
* March 2: Downhill for women
* March 3: Super-G Woman
(NTB)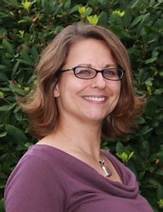 "Infuriatingly humble coffee guru. Travel practitioner. Freelance zombie fanatic. Certified problem solver. Food scholar. Student."