Standa Pekárek had just finished the war, he was a married father of a young son. He lived with his family in his mother's apartment and longed for a career as a Volga driver at the entertainment editorial office of Czechoslovak Television, where he would drive Karel Gott.
He is willing to do anything to achieve his dream. He has a good face, is well spoken and gets what he wants. So much so that he became an associate of StB.
"He's an idiot, funny at first, but whenever it suits him he'll stab you in the back," his representative Kryštof Hádek said of him.
Director Jan Pachl was even harsher: "Standa Pekárek is crazy, what are we going to lie about?" He only thinks about himself and his profit. He acted regardless of whether he hurt someone or not. We already have Bakers like that around us, and there are still plenty of them.'
This series offers a return to time. And an interesting combination of historical and contemporary footage. Playwright and editor Petr Pauer devoted a great deal of time to searching archives for the best shots.
And what he found, according to director Jan Pachl, perfectly matched the footage of the film: "It's nice when you don't know what reality is and what archives are. These days, that's probably the right way to go if someone wants to make a period film." ."
Now, according to Pachl, it is difficult to find a place that is even remotely similar to the past. And especially foreign production capable of making it to size. "But in the end, the results are very similar," he says.
The miniseries perfectly conveys not only the atmosphere of the past, but also everyday language, Pekárk's dictionary is proof of that. "Voe" flies after every other word. She doesn't do much with anything, like her mother, a waitress in a pub. She is played by Klára Melíšková. Her character raises her son alone and has to take care of everything. In the end, he also got him a job as a TV driver through one of his acquaintances.
Anna Geislerová plays a television director, an ominous looking woman. "My character is interesting, she's a not-so-likable woman who eventually comes out of character," she said.
Tomáš Jeřábek plays a television production person, a compromiser, Stanislav Majer is the cameraman, Jiří Lábus is the garage master and Jiří Dvořák is one of the estebák.
During filming, Jiří Lábus was reminded of an experience from the normalization of television. "In the miniseries Volha, among other things, there is an allusion to Comrade Balašová. At that time, he was the deputy director of Czechoslovak Television. And he demanded to check whether women wear bras to work and if men do not wear jeans. It is watched by the chosen gatekeeper. Many of them applied for the position, because the job description included touching all the female employees' breasts, and it was a joy for the old men. There were even auditions for it," he recalls.
An STB employee will take viewers back to normal times. on the Volga
Movies and series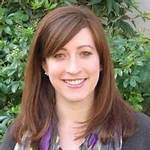 "Unapologetic social media guru. General reader. Incurable pop culture specialist."