In 2015, Julia Kuzmová from Ukraine moved to Queensland, Australia. She then decided to adopt Maxim (12). Although the adoption was completed on paper in 2020, the boy is still in Ukraine. He couldn't meet his family at first because of the pandemic, and now his journey is complicated by the war.
Julia Kuzmová is the mother of two seven year old twins. Twelve-year-old Maxim is biologically his nephew, but his mother cannot take care of him. Adoption was completed in 2020, but the boy is still not with his family.
He was unable to travel to Australia at first due to the coronavirus pandemic and closed borders. When it turns out that he will finally meet his adoptive mother, the war in Ukraine begins.
Maxim is now being cared for by a friend of Julia, who, however, cannot leave the country due to general mobilization and the boy cannot travel alone across the border. Julia ends up leaving for a war-torn country to take her son to safety.
He flew to Poland and then by train to the village of Kremenchuk, where he arrived on Friday and finally met little Maxim. "Finally we meet" wrote Julia about the photo published on the social network Instagram. How their trip to Australia is still in the spotlight.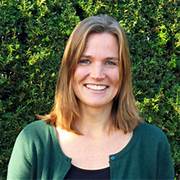 "Certified bacon geek. Evil social media fanatic. Music practitioner. Communicator."