On Tuesday afternoon, NATO foreign ministers will meet in Romania, where, among other things, support for Ukraine will be discussed.
Foreign Minister Anniken Huitfeldt will attend the meeting. He is from the Ukrainian capital, Kyiv, where he visited on Monday. There he met, among others, Ukrainian President Volodymyr Zelenskyj.
During a news conference on Monday, NATO Secretary General Jens Stoltenberg made it clear that ministers would discuss how support for Ukraine would be scaled up.
– We can't let Putin win. It would demonstrate to the world's authoritarian leaders that they can achieve their goals by using military force, and would make the world a more dangerous place for all of us, Stoltenberg said.
– Must deploy troops
Hans Petter Midttun is a former Norwegian defense attache in Ukraine, and currently an independent defense analyst based in Kyiv and Norway. Among other things, he is associated with the Ukrainian think-tank for Defense Strategy.
He has been highly critical of how NATO has handled the conflict since 2014.
Midttun was very clear about what he thinks NATO foreign ministers should discuss at this week's meeting: Go to Ukraine with military forces.
– But that doesn't mean that even if you use military force, you fight. One of the most important purposes of having a defense is to prevent war. Just being present is enough.
– Will more people talk about World War 3?
– This is a mantra to talk about World War 3 in that connection. For eight years I have demonstrated that Russia's chosen strategy was based on the fact that they did not want the West to get involved – even today, where they have a tough and aggressive message. But there is no message indicating that there will be World War 3, he replied.
NATO has repeatedly stated that it will not send military troops to Ukraine, but is supporting the country's cause through defense equipment, training and weapons. Ukraine is not a member of NATO.
– Stop talking about negotiations
Midttun believes it is necessary to stop talking about negotiations between Ukraine and Russia.
– In the eyes of Russia, we have wanted to carry out negotiations since 2014. NATO has been saying for eight years that military means are irrelevant. Russia is negotiating from a position of strength – we are from a position of weakness. If we are going to negotiate with Russia, we must be willing to use military force as an instrument.
– Until we do, we must stop using the term negotiation. Then we create the impression that we use the same strategy every year, he added.
In the last report that Midttun wrote as attache, published on 31 July 2018, he explained what the consequences would be for Europe if Ukraine fell.
– They're dramatic. We cannot let Ukraine fall. That's why it's in our interest that it's not happening — the ripple effect has been dramatic, he said, adding:
– It becomes necessary to reassess the current strategy. Continuing a strategy that led to a full-scale war in Europe is irresponsible. Instead, we must act as agreed upon in the previous strategic concept: We must stop war, its cruelty, suffering, destruction, and dramatic effects.
– Not doing enough
Ståle Ulriksen, researcher and teacher at the Norwegian Defense Academy, also believes that NATO could be more offensive in support of Ukraine.
– NATO has started delivering more long-range air defenses to Ukraine. But that's not enough. Russia's strategy is to undermine Ukrainian civil society. Things that can protect infrastructure and energy supply are important, said Ulriksen.
The second part of the relief work is what happens on the offensive, according to Ulriksen.
– Western tanks or Western warplanes are not yet provided. Should someone do it? If Ukraine might have to launch an offensive against the Zaporizhzhya region to the south, they would need tanks.
He gave an example, in Germany, for example, there are tanks at the factory that are ready to be shipped. Ulriksen therefore questioned why NATO was holding back.
This spring, Ulriksen stated that protecting the city from missiles could be seen as a humanitarian mission.
– If NATO does something directly in Ukraine, it could be such a mission. To protect civilians when Russia attacks civilians and infrastructure.
– But it would be very dramatic if NATO sent troops, he said and added:
– Then there is a risk of a further spread of war. But on the other hand, the understanding in Russia is that they are already at war with NATO.
– Civil protection
Ulriksen believes that there may be situations where such a military deployment would fall under an umbrella that favors the protection of civilians.
– You come to the point where there are questions that will impose themselves. Either you have to provide Ukraine with proper air defense, or you have to deploy your own air defense. But no NATO country has a number this large.
– Are we at that point now?
– One is not far away, after all. It's winter now, electricity and water supply are gone in most of Ukraine. One is approaching that point very quickly.
– What's the result?
– That would cause NATO soldiers to die. And that could lead to further escalation. At the same time, it could cause Russia to back down to save face. But that's not good to know – and would create more uncertainty either way, he replied.
The Foreign Ministry has not yet responded to Dagbladet's questions.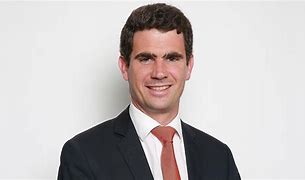 "Music maven. Evil pop culture lover. Unapologetic creator. Friend of animals everywhere."