THE WHITE HOUSE (VG) President Joe Biden's security adviser believes Putin's three goals with the invasion of Ukraine have failed.
"Russia has failed to achieve its three goals," US Security Adviser Jake Sullivan said at a White House news conference on Tuesday.
This is Russia's goal, according to Sullivan:
To conquer Ukraine.

To increase the power and prestige of Russia.

To divide and weaken the West.
– In fact, they have achieved the opposite, says Sullivan about the Russian invasion of Ukraine.
Man:
– There will be difficult days in Ukraine. The worst for Ukrainian troops on the front lines and for civilians under Russian bombardment. This war will not end easily or quickly, said Sullivan.
ADVISOR: Jake Sullivan is one of President Biden's closest advisers. Here he takes a quick step back to the podium in the White House press room to pick up his face mask. Press Secretary Jen Psaki tested positive today.
1 of 2Photo: Pontus Hook / VG
– Dramatically underperform
– Brave Ukrainian citizens refuse to surrender. They fight. They defend their homes and cities. Even though Russia took more territory through this brutal military operation, they would never take the country away from the Ukrainian people, he said of the first target.
The White House also believes that Russia's power and prestige has been lost.
– Their military underperformed dramatically. Their finances were shaken by the sanctions. The technology and defense sectors are constrained to access key factors. Russia is a pariah in the international community, said Sullivan.
Regarding efforts to undermine the West, Sullivan believes that "the free world is more united, more determined and more targeted than it has been in recent times."
Russia refuses
At the same time, Russian government spokesman Dmitry Peskov said that what he described as a military operation in Ukraine was proceeding as planned, and that "the occupation of Ukraine was not the goal".
– No one thought the special military operation would take only a few days, Peskov said according to the regime's loyal Tass news agency.
He further stated that Russia does not want to use nuclear weapons, and that they will only use them if "Russia's very existence is threatened", according to Tass.
Sullivan stated during a press conference that the United States had not seen that China had assisted Russia militarily – despite intelligence suggesting that Russia had requested it.
Biden to Poland
US President Joe Biden traveled to Poland and Europe this week to meet with NATO allies, EU leaders and G7 nations.
"The president traveled to Europe to ensure that we stay united – to send a strong message that we are ready and committed to this for as long as necessary," Sullivan said.
Sullivan stated that there would be new sanctions, as well as new steps to ensure that the sanctions already in place cannot be circumvented by Russia.
"President Biden's journey will involve further action," Sullivan said.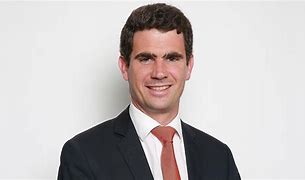 "Music maven. Evil pop culture lover. Unapologetic creator. Friend of animals everywhere."