US President Joe Biden's decision to visit Poland during his visit to Europe demonstrates the position of the largest country in NATO's eastern wing and its role in accepting refugees from war-torn Ukraine, the Washington Post wrote on Tuesday.
Biden will travel to Europe, Belgium and Poland this week to defend the Western alliance where cracks are starting to emerge and emerge in a country whose leaders fear it may become another target for Russian aggression, US newspapers said.
As the war escalated and the Ukrainian side asked for additional assistance, divisions emerged between allies who wanted to provide Kiev with offensive weapons, such as fighters, and countries that feared an escalation of the conflict with Moscow, the daily notes.
Poland is the largest and undoubtedly the most central country on the eastern side of Europe – emphasizes the Washington Post. Warsaw and Washington recently disagreed on whether to send fighters to Ukraine or not, Biden's visit is an opportunity to prove that the alliance remains united despite such differences, the newspaper estimates.
The US president's decision to visit Poland also reflects the country's role in the growing refugee crisis. The Washington Post added that during his visit, Biden could visit one of the refugee camps (which the White House has not officially announced), and is also expected to announce a major US aid program to ease the crisis.
The daily recalled the White House's official announcement, according to which the topic of Biden's talks in Poland was the issue of refugees and assistance to them, as well as further cooperation in this area. In a broader perspective, Biden's visit is meant to demonstrate the unity of the Western bloc in the face of Russia's attack on Ukraine and American support for Europe, the American newspaper added. He added that before his departure for Warsaw, Biden would participate in Brussels in the NATO, G7 and European Union summits.
The visit will have more symbolic meaning than substantive, notes the Washington Post. "The most important goal is for the US president to appear in Europe at the time of the biggest security crisis since the end of World War II (…) and for America to be expected to demonstrate its leadership role," deputy German Marshall Fund head Ian Lesser told the daily.
However, while the US president's visit to Brussels is likely to be greeted with great enthusiasm, a visit to Warsaw may be more difficult for Biden, as he is expected to take concrete steps to help the millions of Ukrainian refugees who have already arrived there. Poland and their host countries – Washington Post estimates ".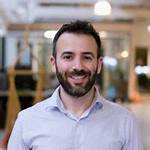 "Reader. Future teen idol. Falls down a lot. Amateur communicator. Incurable student."