Do you really regret that you ended up in sixth place in the hope of getting a medal?
Natalia: "At first we were surprised that the top five escaped us but on Sunday it was even better and we've enjoyed it. We've had lots of lovely messages and responses."
How did you feel after taking fifth place in the rhythmic dance?
Philip: "It was great, we rode everything we had planned. We got feedback from the judges and the audience that we had a small bronze, that we deserved it… We were excited and had a good feeling about the ride. The halls were finally full and had a boost and completely different energy."
Can you see the enthusiastic audience clapping to your rhythm?
Natalia: "I look at the audience. I even manage to note where my mom and best friend are sitting. I see them all the time."
Philip: "It can push, then it has a completely different dynamic."
You've improved your technical dance by one and a half points – do you still see a spare in it?
Philip: "We still have reserves and are already planning how to embellish it. It's about the details, we want to attack eighty points, but it depends on many things, what the constellation is like, the referee – in short, we'll see."
Natalia: "We're missing a level, we can get level three there and we'll be close to level eighty. But there's always something to improve on. Be it movement measures or leg stretches."
Have you seen your journey?
Natalia: "We haven't discussed his ride with the trainers and we'll only see on Sunday, because it's not good to see the ride during the race so we don't get too involved."
What do you go to the free dance with when you're 0.63 points away from the medal?
Philip: "We went there with cool heads and I felt less nervous than before the short dance. The hall was completely full and we wanted to show what we've been working on since Christmas. Run a clean programme, which we did. But for the future we want more of transferring the journey from practice to racing, where we can do a little bit better. But we also enjoy it with the public and maybe it works because we get a lot of positive messages. We don't go into it with big expectations, but we try to enjoy it."
When it comes to the point after the trip, you can see the disappointment in the siblings…
Natalia: "We did a good job and we are disappointed that we didn't get more points."
Philip: "We also got a point deduction for playing music too long and exceeding the time allowed, because we had adjusted the trip with the coach beforehand. We had to fix it, it was an unnecessary loss."
Don't you also pay for the fact that the other pair is better known, more experienced, and there are no Czech judges?
Philip: "It's probably all connected together, it's a subjective sport. But we don't try to focus on these things. The most important thing in the final is performance and we focus on that and we know what to do."
What is the feedback from the opponent?
Natalia: "They like our free ride. We support each other, there is no unnecessary competition between us, we are friends. But we have not had any feedback from the team, now we will have a meeting and we will discuss it there."
How will Filip feel after getting sick while taking antibiotics before the race?
Philip: "I took it on Sunday, but we have a lot of mileage. The worst was on Monday. I was nervous, but I worked a lot with the mental coach. In the final, the head was stronger, the antibiotics took effect and then I felt good, like in her body."
You have competition with us in the Mrázky brothers. Is a sibling pair or partner pair better?
Philip: "It's hard to say, but there are a lot of siblings in the Czech Republic now, and that's great. The increase in the number of couples has been huge and overwhelming, we all support each other. The union put on a camp just for dancing couples and it was a blast. You can see how the category is growing. And we all have the same goal and we are pursuing it, we want to represent our country well and get the most out of it."
How are you looking forward to and how are your preparations for March 22, when the world championships start?
Natalia: "I'm really looking forward to it and we will prepare as we did for Europe and we will find out the details on Thursday at the team meeting where we will know exactly what we will do and when." ."
Philip: "And most importantly stay healthy this time, that's the goal."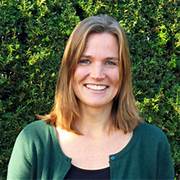 "Certified bacon geek. Evil social media fanatic. Music practitioner. Communicator."